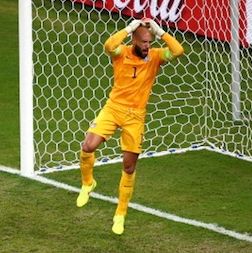 It's hard to imagine fans of the United States Men's National Team feeling disappointed with a 2-2 draw against Cristiano Ronaldo and Portugal, but they are and they have good reason. Up 2-1 with 30 seconds left in the game, the United States looked poised to escape the "group of death" after only two games. Then Ronaldo happened. His 95th minute cross and Silvestre Varela's header brought Portugal level and the game ended in a draw. A heartbreaking, gut punch of a draw. Instead of Thursday's game against Germany being a formality, it's now a necessity. But before we move on to Germany, let's relive what happened against Portugal, as difficult as that may be. 
The game began as it would end, with a surprising goal for Portugal coming off an American mistake. Geoff Cameron's failed clearance fell to Nani's feet and he smashed the ball over Tim Howard's head. 1-0 Portugal.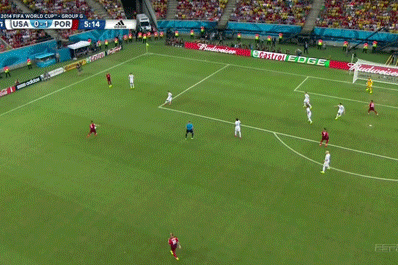 Nani celebrated by sucking his thumb, which, Wikipedia says, is a tribute to his children.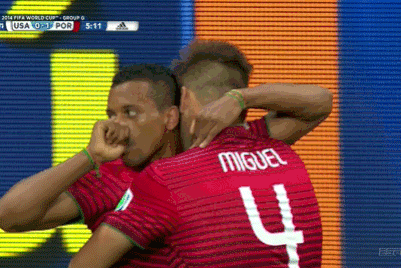 After Portugal's goal, the U.S. held possession and created a handful of chances, including this Michael Bradley strike that skidded a few feet wide of the goal.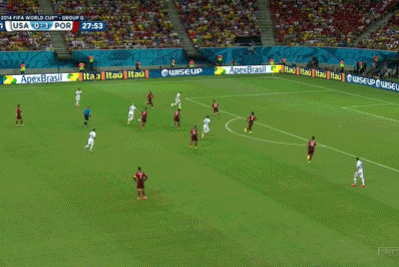 Coach Jürgen Klinsmann wasn't having fun.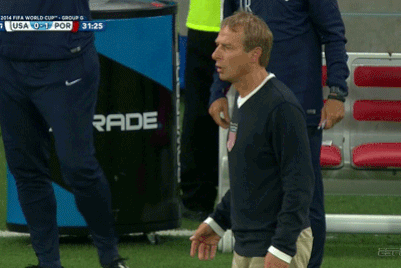 Just before halftime, in a fit of uncontrollable lust, Cameron humped Ronaldo's leg so hard, the Portuguese dreamboat fell to the ground.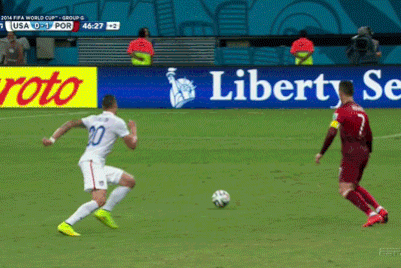 Ronaldo was not pleased with the unwelcome advance.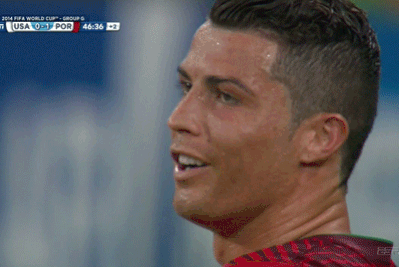 The second half began with a good omen: A sign with a bad drawing of grumpy cat and an even worse pun appeared on screen.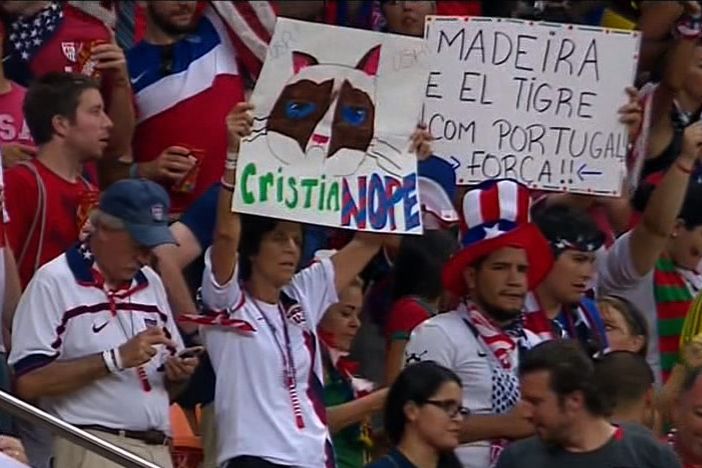 Ten minutes later the Americans had their best chance yet. A fantastic run from Fabian Johnson drew out Portugal's goalkeeper and Johnson crossed to Michael Bradley in front of the net. Somehow Portugal's Ricardo Costa got his knee up to block the ball.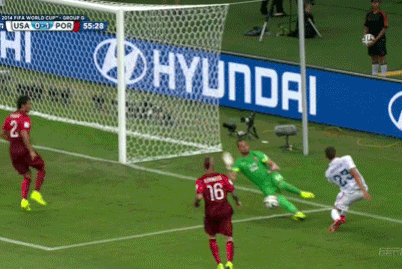 America was still goalless and Bradley was feeling awful.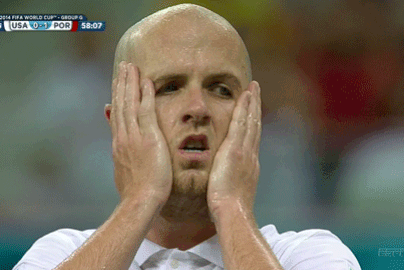 Finally, the U.S. scored in the 64th minute on a laser beam from Jermaine Jones.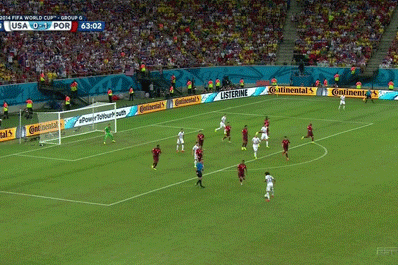 It was enough to bring Klinsmann to his knees …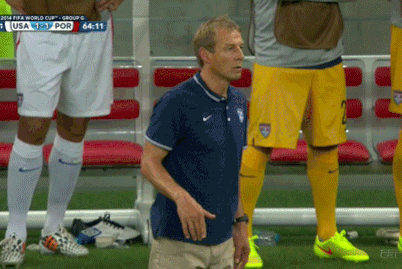 Make this guy scream …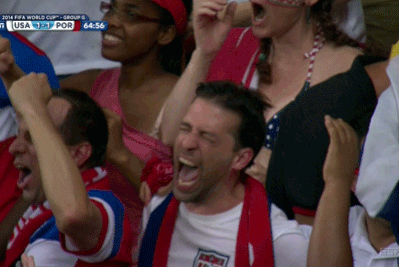 And bring Teddy Roosevelt back to life.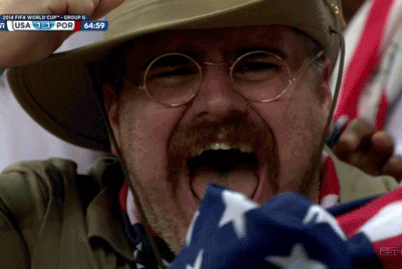 Less than 20 minutes later, the U.S. took the lead when captain Clint Dempsey humped Graham Zusi's cross into the goal.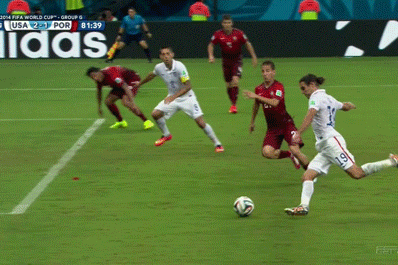 Fifteen more minutes of keep away and the U.S. would automatically advance to the next round. Alas, it would not be, thanks to Ronaldo's perfect cross, Varela's perfect header, and some pretty imperfect American defense.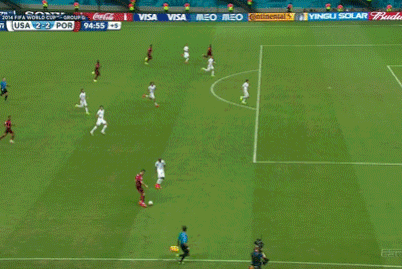 In the postgame show, Alexi Lalas said it all.