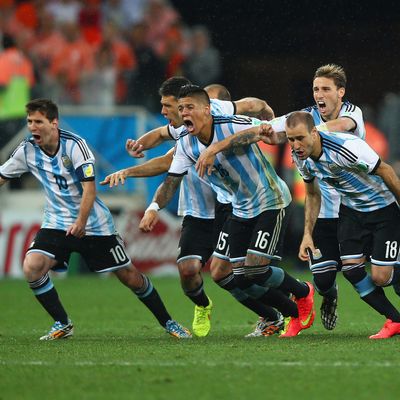 Photo: Clive Rose/Getty Images
Today's second World Cup semifinal was bound to be closer (and lower scoring) than yesterday's German rout of Brazil. Indeed, this one was at the other extreme, with Argentina defeating the Netherlands in a penalty shoot-out after neither team scored in regulation or extra time. So as if things weren't already bad enough for Brazilian fans, their rival will now play Germany in the final on Sunday. Relive the match with our GIF recap.
Noted Argentine soccer fan Pope Francis was in the house, sort of: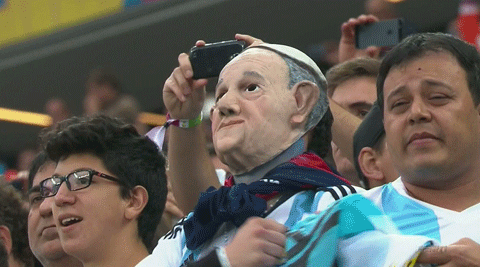 The first dangerous moment for the Netherlands: this Lionel Messi free kick, which was safely caught by goalkeeper Jasper Cillessen.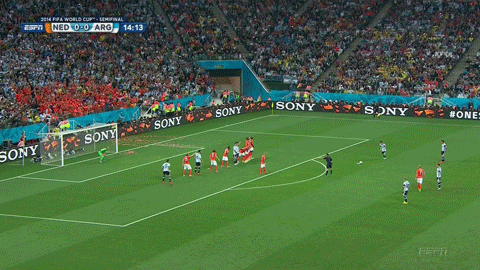 Argentina's Javier Mascherano stumbled to the ground after banging heads with a Dutch player, but returned to play just two and a half minutes later, much to the horror of anyone who understands the dangers of head injuries: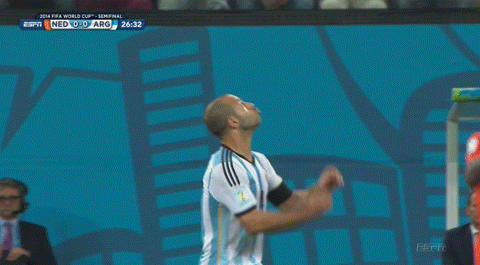 For the third time in this World Cup, the Dutch didn't register a shot on goal in the first half. They went to the locker room at halftime in this one tied 0–0.
A note to all the young soccer players out there: It's easier if you wear both shoes on your feet: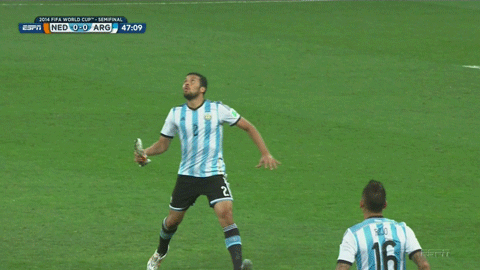 It appeared for a moment that Argentina had scored to break the 0–0 tie in the 75th minute, but nope: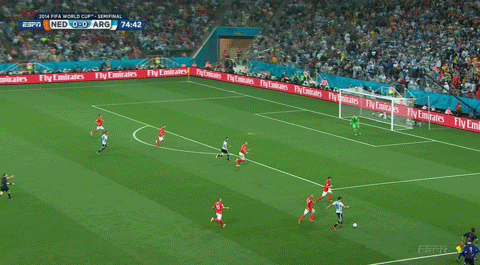 The Netherlands had this chance late in regulation, but couldn't score. After failing to register a shot on goal in the first half, the Dutch didn't get one in the second half, either. The game went into extra time, still tied 0–0.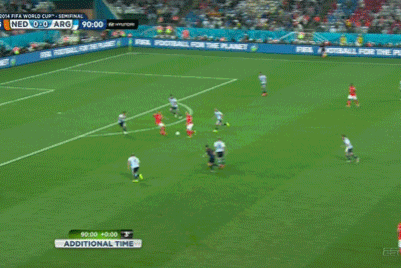 Halfway through extra time, with the game still scoreless, fans were understandably nervous. Not too nervous to wave at the camera, though: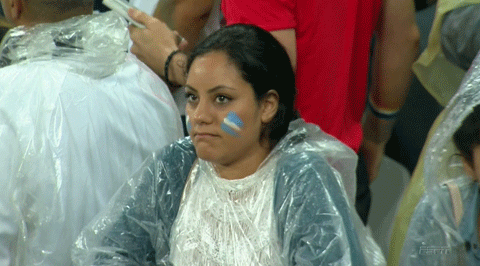 Neither team scored in extra time, and so the game went on to penalty kicks, where Sergio Romero stopped Ron Vlaar on the Netherlands' first attempt. Romero was psyched, and so was Argentina's bench.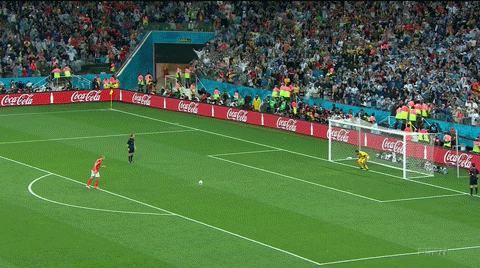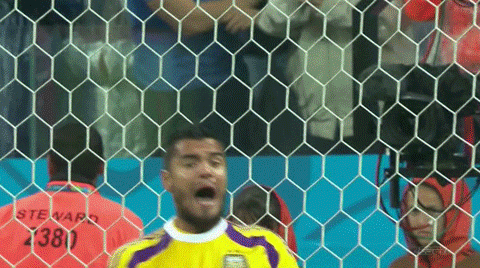 Messi went first for Argentina, and scored.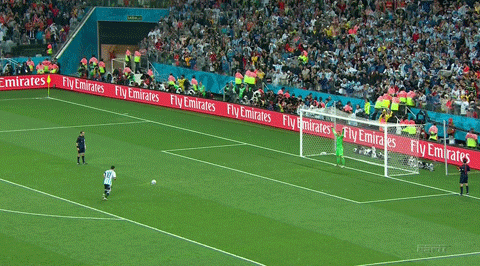 After a Netherlands goal and another Argentina goal, Romero stopped Wesley Sneijder's shot, giving Argentina a huge advantage: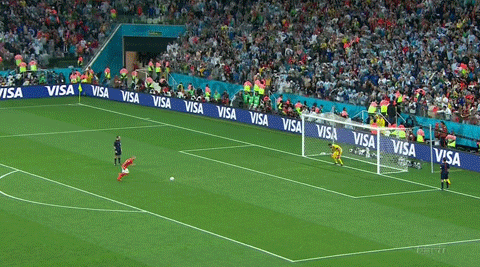 And then after both teams converted on their next shots, Maxi Rodríguez won it for Argentina: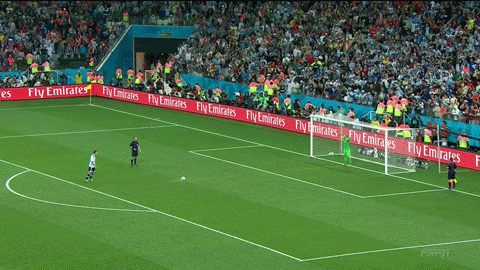 The celebration was on: