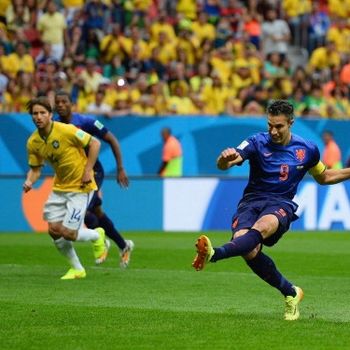 Every other time it's been played, the World Cup's third-place game has been a colossal waste of time that no one wanted any part of. It was different this year, at least for Brazil. While Netherlands coach Louis van Gaal said the game "should never be played," the host team desperately needed a chance to erase its 7-1 drubbing at the feet of Germany in the semis. And in a sense, the Brazilians did that, replacing the memory of Germany kicking their ass with a new memory of the Netherlands kicking their ass. At least Brazil only lost by three this time. Here are the GIFs to prove it:
Brazilians were fired up before the match, none more than this little girl, who sang the national anthem like an 8-year-old Ronnie James Dio.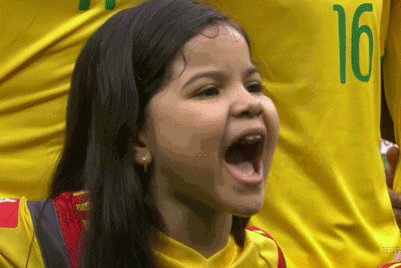 Brazil was in the game for all of 100 seconds before Thiago Silva pulled Arjen Robben down just outside of the box. The referee awarded the Netherlands a penalty, gave Silva a yellow card and took all the energy out of the crowd.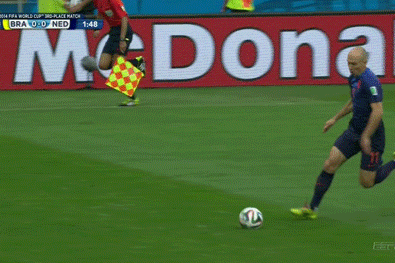 Robin van Persie calmly smashed the penalty home and the game was pretty much over.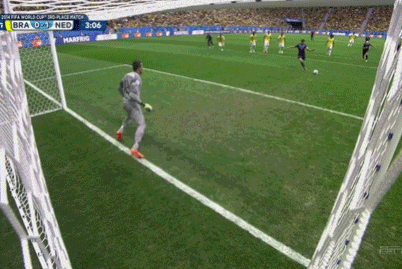 A short 14 minutes later, Brazilian defender David Luiz, who's having a World Cup to forget, attempted to clear a Dutch cross and put the ball right in front of the net. Daley Blind took his time and put the ball in the back of the net.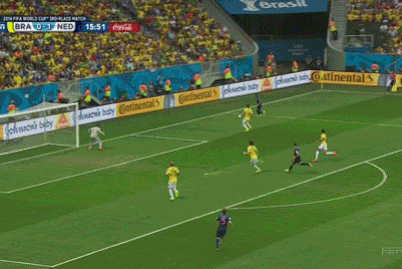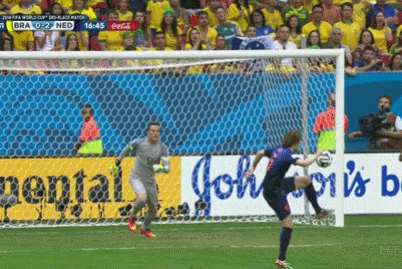 This Brazilian kid, like the rest of the nation, was bummed.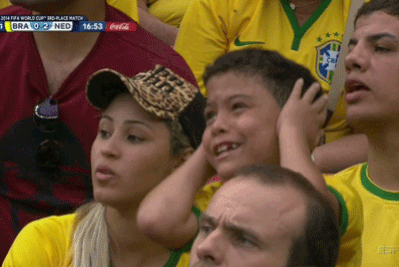 Brazil held the Netherlands scoreless for the rest of the half, which was a huge success given the way things were going. But injured superstar Neymar was still sad.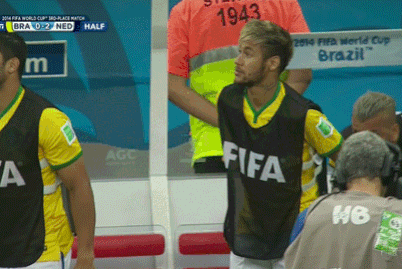 Twenty-five minutes of the second half passed before something interesting happened and, of course, it worked against Brazil. In what would have made this snooze of a match a little more interesting, Oscar looked to win a penalty after a foul by Daley Blind. The ref did hand out a yellow card, but it went to Oscar. It was the first card given in this World Cup for diving.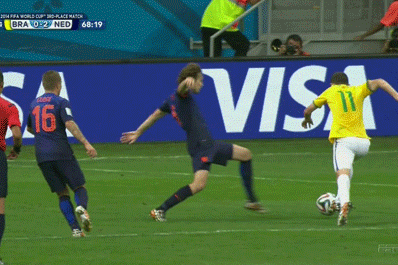 The surest sign this wasn't a dive on Oscar's part? Blind hurt himself so bad he was stretchered off the field.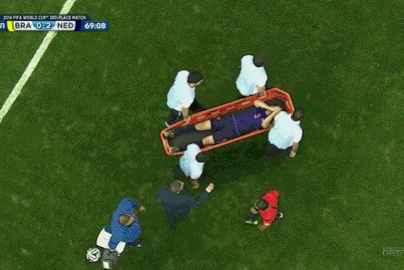 After 90 minutes elapsed, instead of simply ending the game and putting Brazil out of its misery, the referee added five minutes of stoppage time. The Netherlands promptly scored.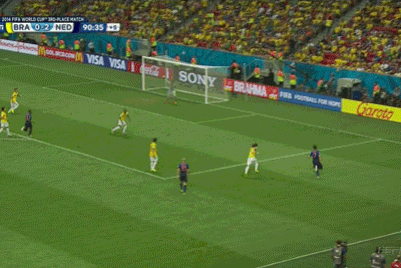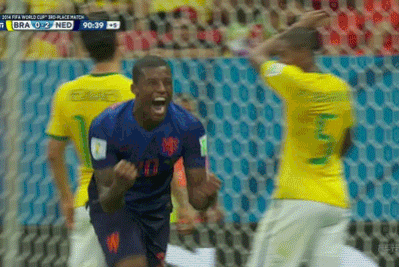 Brazil was done. Fans were sad.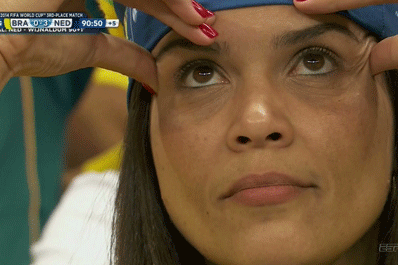 Neymar was still sad.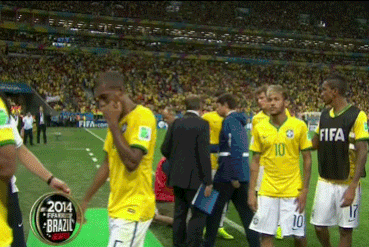 And everyone went home to put on their Germany jerseys and pray to Christ the Redeemer that die mannschaft will stop Brazil's biggest rival from winning the World Cup tomorrow.