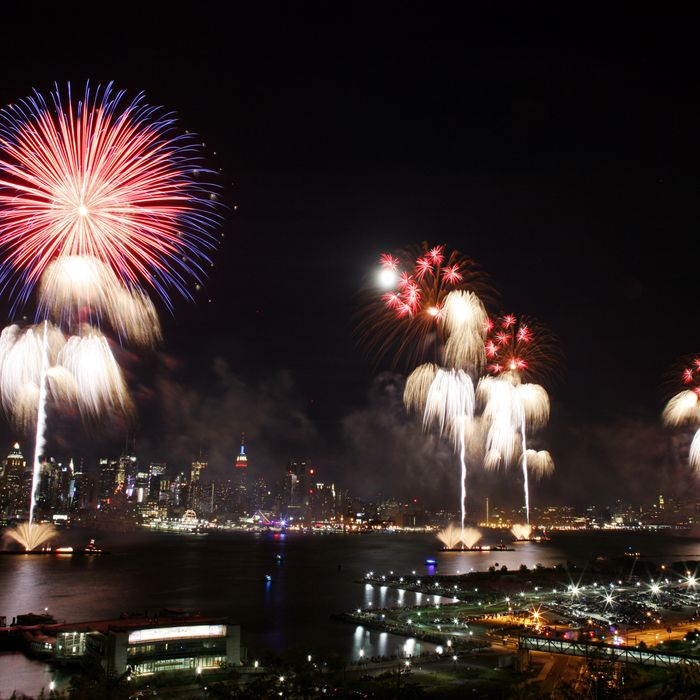 Photo: Yana Paskova/Getty Images
Tropical Storm Arthur became Hurricane Arthur early this morning as it passed 350 miles off the coast of North Carolina with winds reaching 75 mph. That's the bad news. The good news is that forecasters think the storm will miss landfall. That doesn't mean there won't be rain. There will be torrents of rain, starting today in the Carolinas and mid-Atlantic. By tomorrow, Arthur should be making it hard to light sparklers as far north as New England. It may even become a category two storm by that point. Making matters worse will be a cold front arriving from the Midwest that will dump even more rain on the city.
Still, forecasters are optimistic that the rain will clear up by Friday night. "The best part of the day looks to be later in the day. As we get to 7, 8, 9 o'clock, the city looks to be dry," National Weather Service meteorologist Joey Picca told the Daily News. Macy's says it's watching the weather but is prepared to start its annual fireworks show during a downpour if necessary.
Hurricane Arthur's real threat is the riptide. Arthur is expected to "churn the surf" and make the riptide dangerous for swimmers. Helpfully, NBC has a video on how to stay safe in those conditions. One tip they left off: Stay out of the damn water.