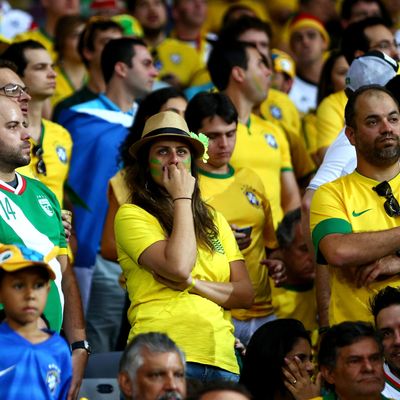 Really, guys?
Photo: Michael Steele/2014 Getty Images
Five first-half goals for Germany left Brazil stunned and teary-eyed in today's World Cup semifinal and it only got worse from there. But for the amateur comedians of the internet, German dominance can mean only one thing: time for some Holocaust jokes. By the time finals-bound Germany scored its sixth and seventh goals, "Nazi" was trending on Twitter and just about every variation of an edgy but not-too-offensive Hitler or World War II reference had been used and reused. The onslaught was not as ugly as the game, but not quite as funny either.
A brief sample, because you'll understand pretty quickly:
Get it?