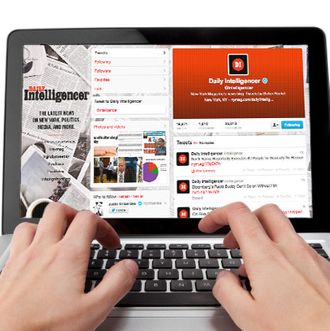 Welcome back to the New York Magazine Competition. On alternate Mondays, we lay out a challenge and offer a sample responses. Enter in the comments section, or on Twitter with the hashtag we've provided, and the editors will select a winner. Criteria are highly subjective, but heavily retweeted and favorited posts will have an advantage. The prize is a year's subscription to New York in print or a two-year subscription to the iPad edition (winner's choice). Full rules are here.
COMPETITION NO. 26: NEW YORK SUPERHEROES. Please suggest a comic-book hero you'd like to see in your day-to-day urban life. For example:
    
THE BRATSTALKER: Cranky old guy who tells off obnoxious teens on the bus the way you'd like to, so you don't have to risk getting punched.

STAINMAN: Able to pick up, dry-clean, and deliver in one afternoon.

THE UBERLYFTER: Gets you from midtown to JFK, in a rainstorm, five minutes, $5.
Enter on Twitter with the hashtag #NYCsuperheroes, or in the comments thread below, by July 23.
RESULTS OF COMPETITION No. 25: SEUSS FOR OUR TIME, in which you were asked for a contemporary verse, unbound by taste, in the manner of Theodor Seuss Geisel.

HONORABLE MENTION TO:
I'm not smart.
See, I'm with stupid.
Shouldn't have gone on OKCupid.
—@KattsDogma  
Her tongue is out.
She does a twerk.
She gets big bucks.
You call that work?
—@greenearth22  
"I'll make a change.
I really will."
Said David, Rudy,
Mike and Bill.
And if we listen
really still
we can hear
"'Twas all for nil."
—bobpiano
Why can't I stop
at just one drink?
I do not know.
I'll ask my shrink.
—jhartarl
The court has ruled for Hobby Lobby.
Might as well live in Abu Dhabi.
—@housemdwannabe
Yankee star Tanaka's hurling,
So I'll tolerate John Sterling.
Here's the pitch,
a fly ball deep,
It's not gone! It's driven by Jeep.
—stevebousquet
You do not read your e-mails.  
I have to send a text.
You do not answer phone calls.
What ever will be next?
—fcabarbie
I would not like them here or there.
I would not like them anywhere.
I do not like their big fat cans.
I do not like Kardashians.
—bigvolley
I do not like to try on clothes
or shoes without my pantyhose.
I do not like my legs or nose,
But I could change them,
I suppose.
—Irenedeblasio
Your party starts tonight at eight?
I cannot come at any rate.
Got big plans with friends of mine:
Netflix and a box of wine.
—medevam

AND THE WINNER IS:
I cannot go for drinks tonight.
I cannot "throw it down."
I cannot play in any way.
My mother is in town.
—@DAbruzzoTweets