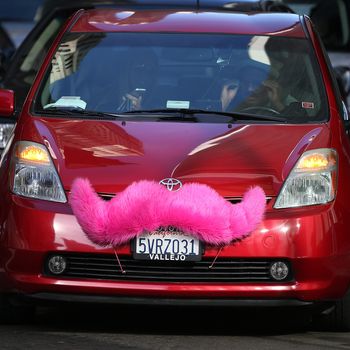 No vacancy.
Photo: Justin Sullivan/Getty Images
After weeks of turmoil and standoffs with regulators, ride-sharing start-up Lyft has finally opened for business in New York. The company isn't totally happy with the launch — for starters, the TLC is requiring Lyft to use only licensed drivers, a departure from its peer-to-peer norm — but it has high hopes for the future. To get the party started, Lyft gave a group of users 50 – yes, five-zero – free rides, up to $25 apiece.
Perhaps because of this too-good-to-be-true offer, Lyft is struggling to keep up with demand. Both times I opened the Lyft app today, no drivers were available in all of Manhattan.
I'm not the only one. A cursory search of Twitter revealed hordes of frustrated would-be riders, proving that New York's appetite for free stuff knows no bounds.
Lyft isn't the only company to have growing pains in a new market (and it's possible it's not the company's fault — see what happened to another car-service app when Uber employees purposefully sabotaged its service by placing fake orders), but its already-troubled debut in New York didn't need another hiccup. As it is, New Yorkers looking for a cheap ride across town may find themselves opening Uber or Hailo instead of waiting for Lyft drivers to become available. Or using one of those yellow cars with the lights on top. What are those called, again?