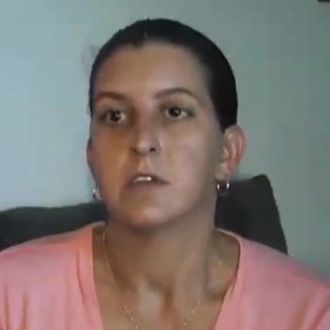 Following the insane, high-profile case of Debra Harrell, Nicole Gainey of Port St. Lucie, Florida, has become the latest mother locked up for allowing her child to play outside unsupervised. "I'm totally dumbfounded by this whole situation," said Gainey, who let her 7-year-old walk — during the day, with a cell phone — about ten minutes to a nearby park. Police brought him home and, citing pedophiles living in the area, charged Gainey with a felony. 
"Honestly didn't think I was doing anything wrong," Gainey told the local news. "I was letting him go play."
As Jonathan Chait wrote after the arrest of Harrell, a South Carolina mother who let her 9-year-old go the park while she worked a shift at McDonald's, "society is seized by bizarre fears that children are routinely snatched up by strangers in public places. The phenomenon is, in fact, nearly as rare as in-person voting fraud." To say nothing of the child-care angle, and our "primitive family policy."
While Harrell subsequently lost her job, she's since been welcomed back and internet donors have sent $40,000 her way. But she's still due in court in September, and faces up to ten years in prison if convicted of felony child neglect. Gainey payed nearly $4,000 in bond, and says she'll no longer allow her son to make the trip to the park for fear of getting arrested herself again. Something is very, very wrong in America.