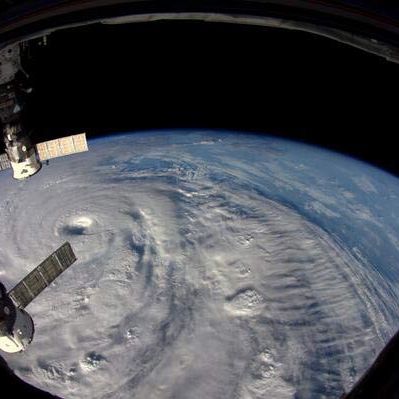 Photo: ESA Operations/Twitter
Typhoon Neoguri, the enormous storm that has been threatening southern Japan since late last week, swept into Okinawa and nearby islands on Tuesday, bringing evacuation orders for nearly 600,000 people, waves, heavy rain, sustained winds of up to 125 mph, and power outages for at least 95,000 households. The typhoon, which has reportedly injured 19 people and killed 1, is the strongest of the 2014 season so far — and scary-looking enough to draw the attention of even those watching it from an extremely safe distance.
Here are some shots of Neoguri taken by Alexander Gerst, a German astronaut aboard the International Space Station:
Though Neoguri had lost some of its intensity by Tuesday evening, Japan will continue to feel its effects for the next 48 hours or so. Meanwhile, the photos are expected to maintain their intensity for at least as long as it takes for another extreme weather event to come along.