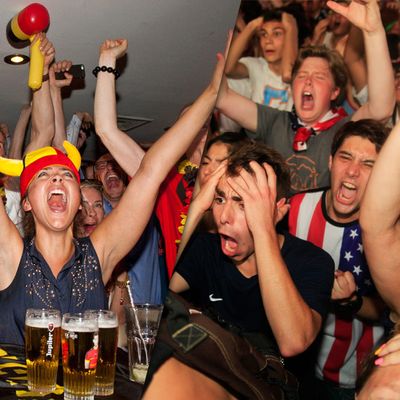 Photo: Alyssa Tanchajja; Konstantin Sergeyev
The Americans' run at the World Cup is over, thanks to a 2-1 loss to Belgium. The United States' elimination is a bummer for die-hards and bandwagon fans alike. But for fans of the Belgian team, today's game was a classic one: Despite an awesome performance by U.S. goalkeeper Tim Howard, they saw their team score twice to advance to the quarterfinals, where Argentina awaits. Daily Intelligencer sent photographers to DUMBO (where U.S. fans watched under the Manhattan Bridge) and to BXL Zoute (where Belgium fans gathered for the match). See the agony and the ecstasy from those spots below.
Fans during the U.S. national anthem: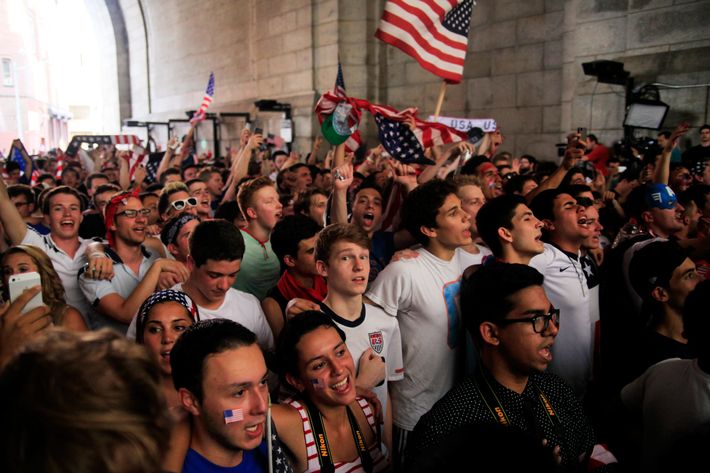 The reaction after Belgium failed to convert scoring chances in the first half: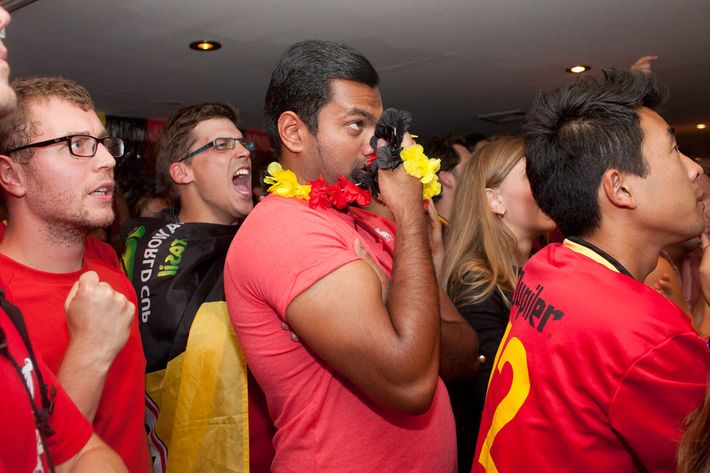 Fans of both countries were in a good mood at halftime, with the score 0-0: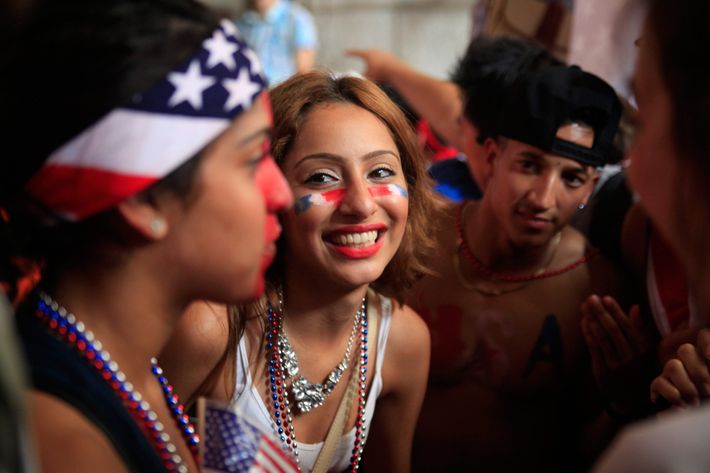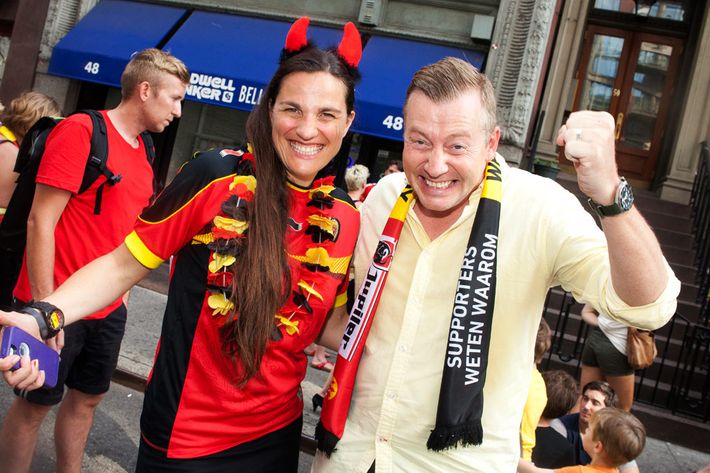 The reactions after Tim Howard made crucial saves in the second half: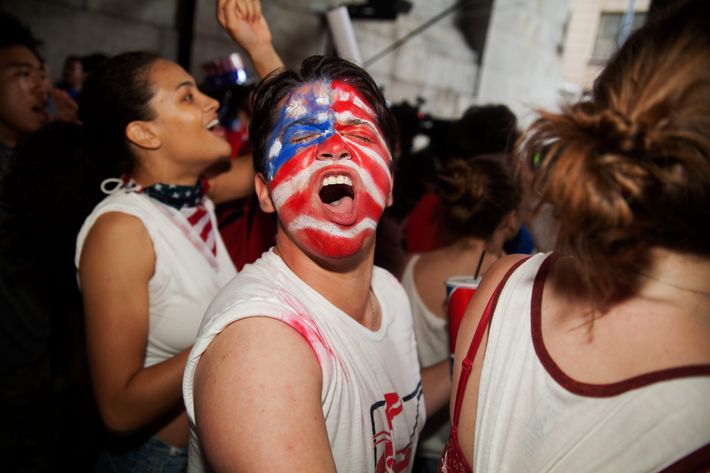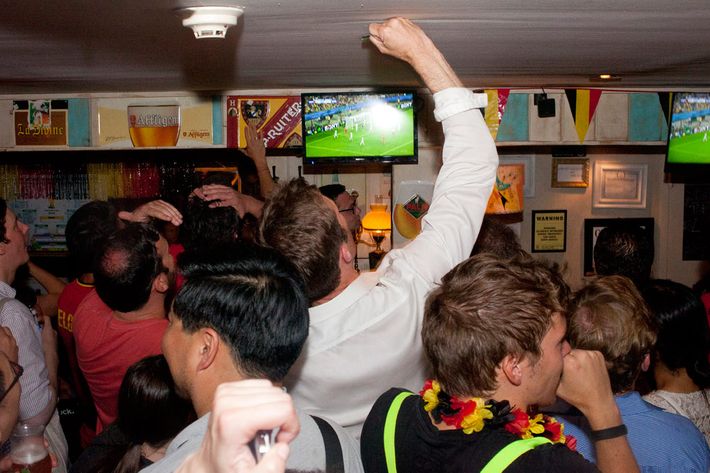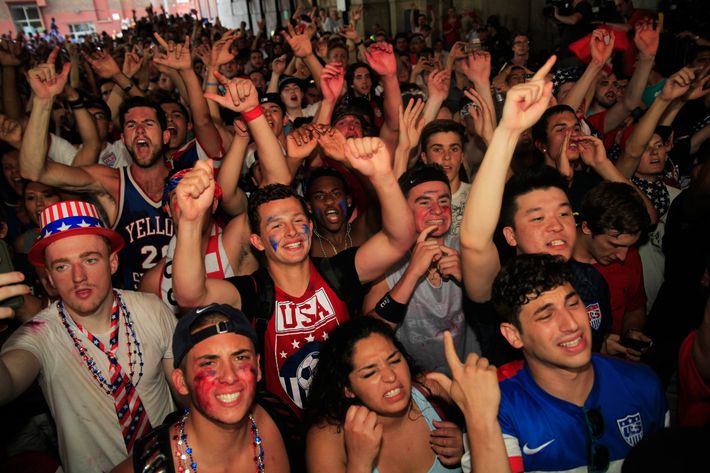 The scenes after the U.S. missed a scoring opportunity during stoppage time in the second half: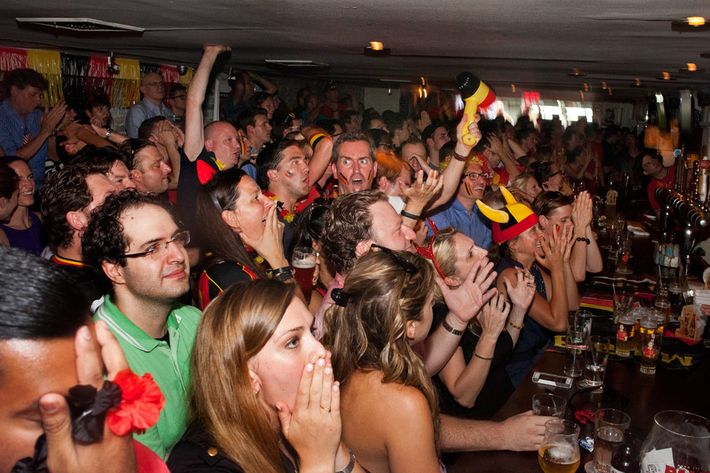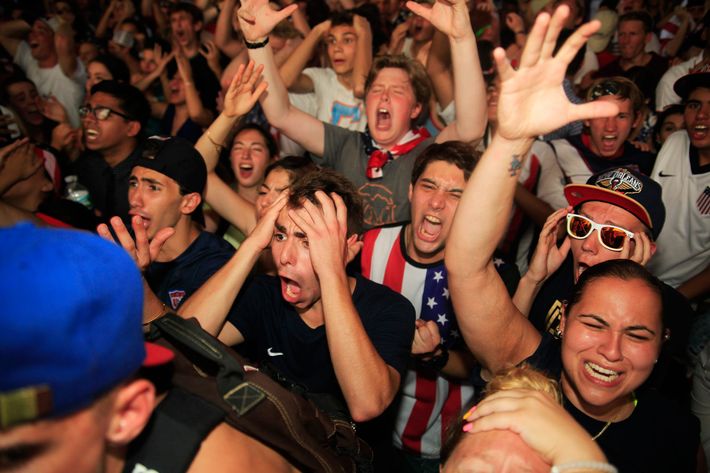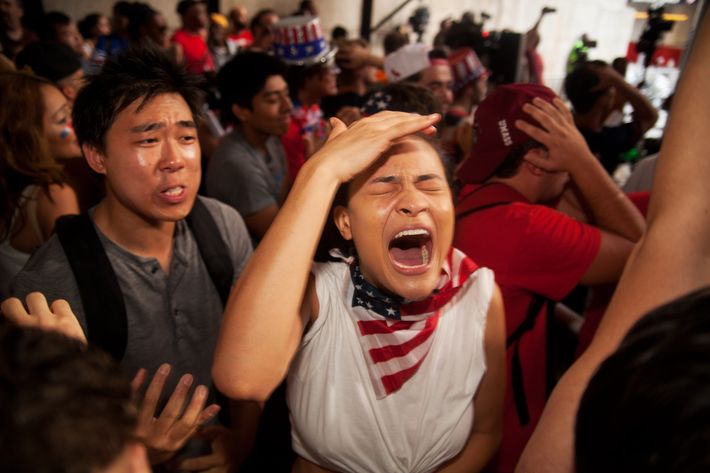 Fans after Belgium scored to make it 1-0 in extra time …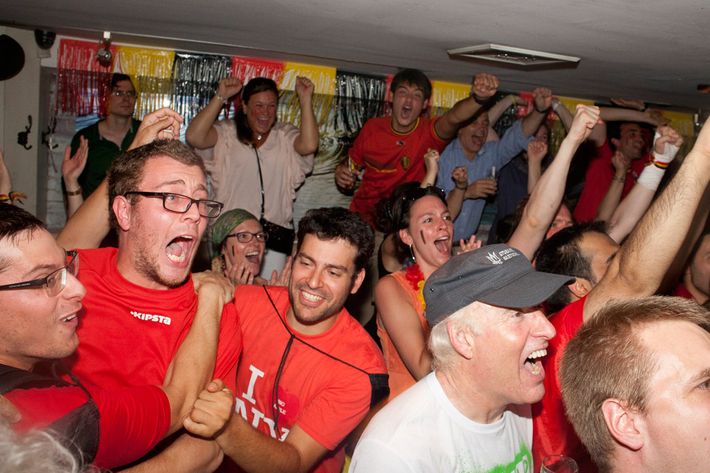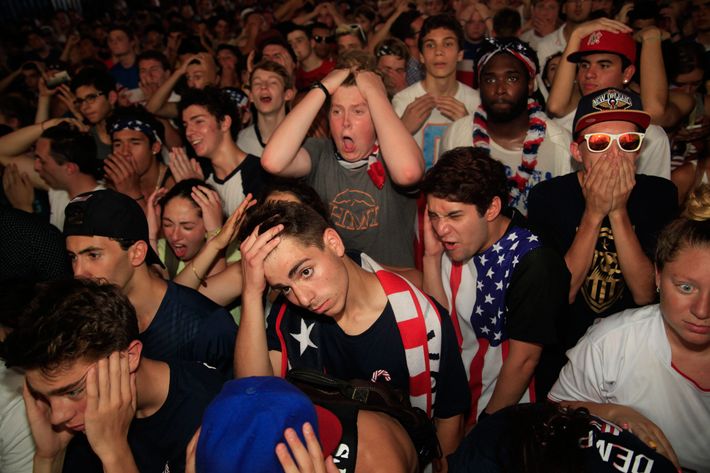 … and after they scored again to make it 2-0.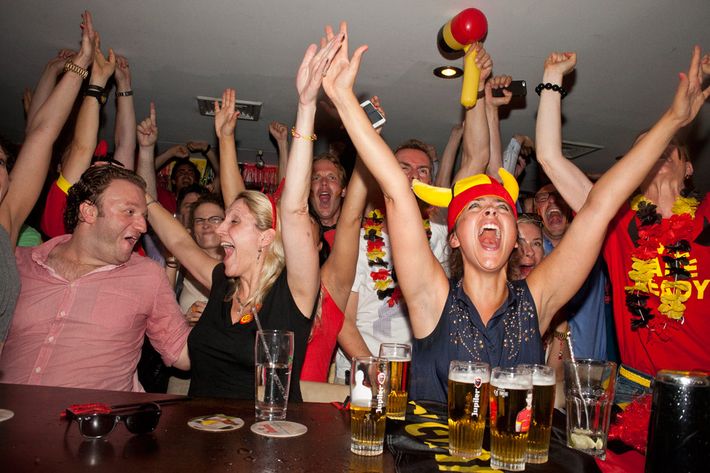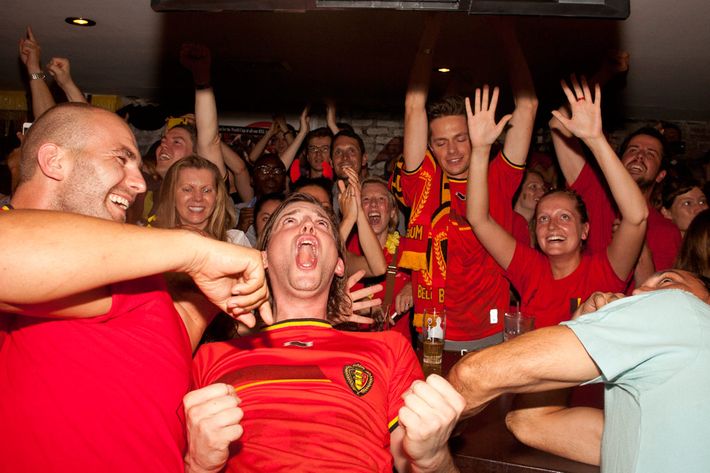 Down 2-0, it was time for U.S. fans to pray: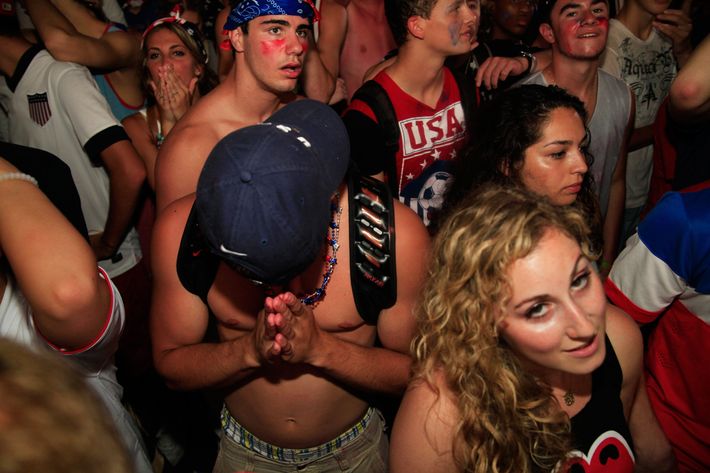 Even on the verge of elimination, American supporters still believed: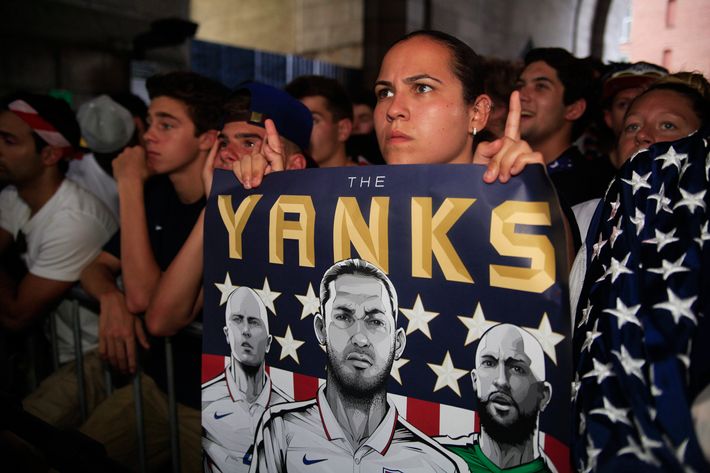 The scenes after the U.S. scored to make it 2-1: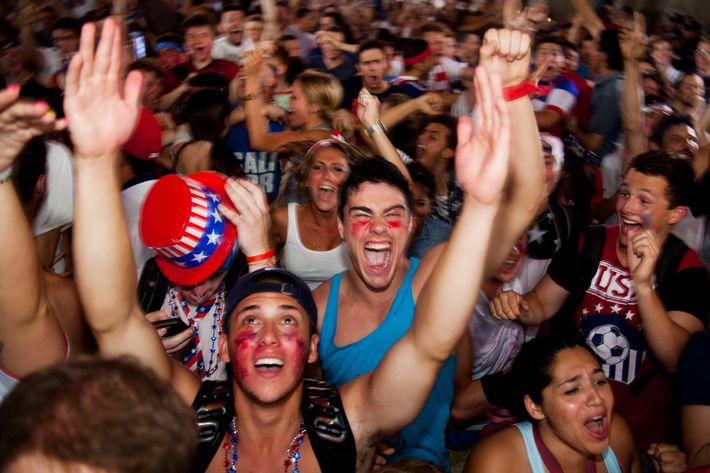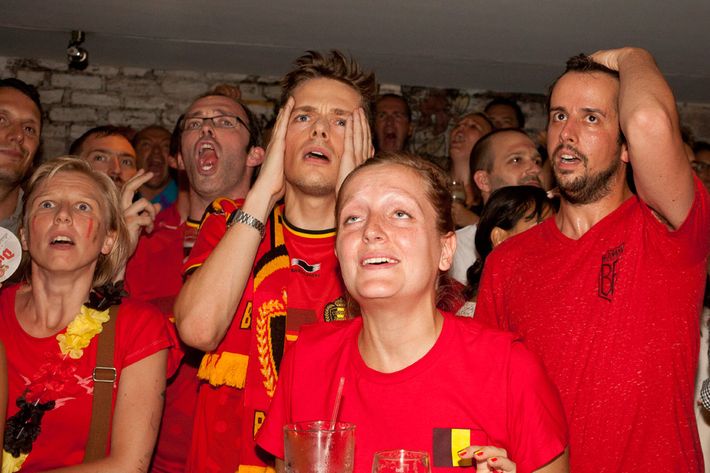 The reactions after the Americans missed a great chance to tie the score late in extra time: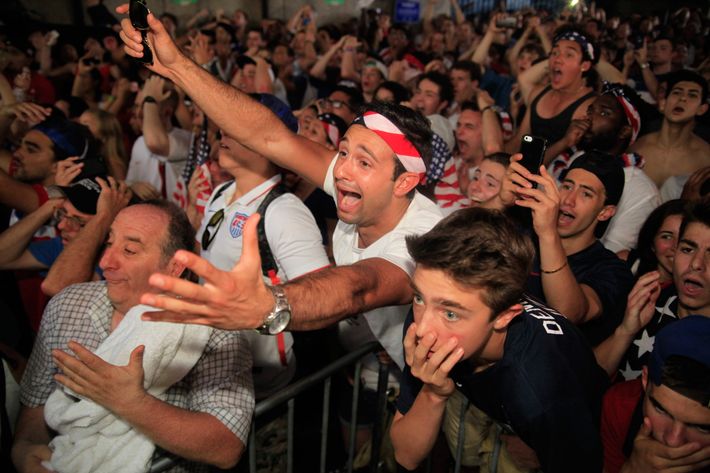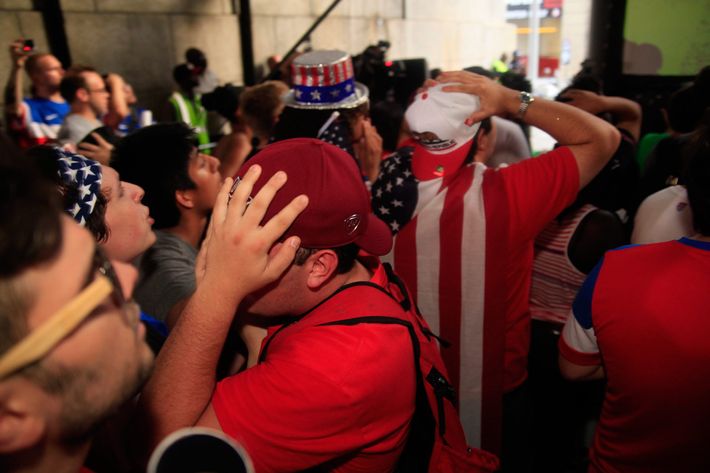 Belgium fans celebrate their victory: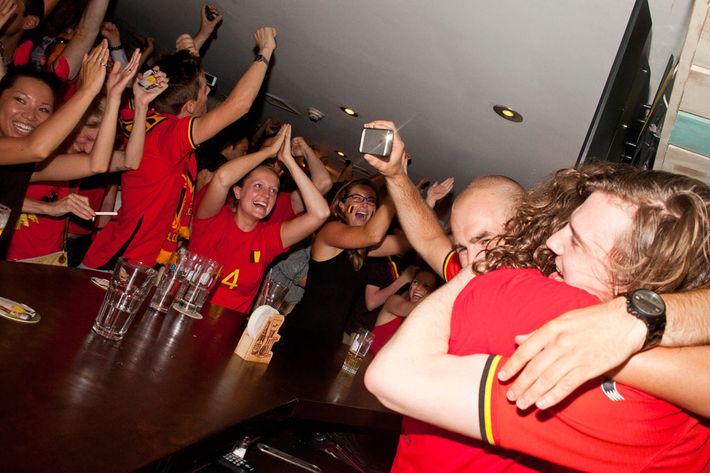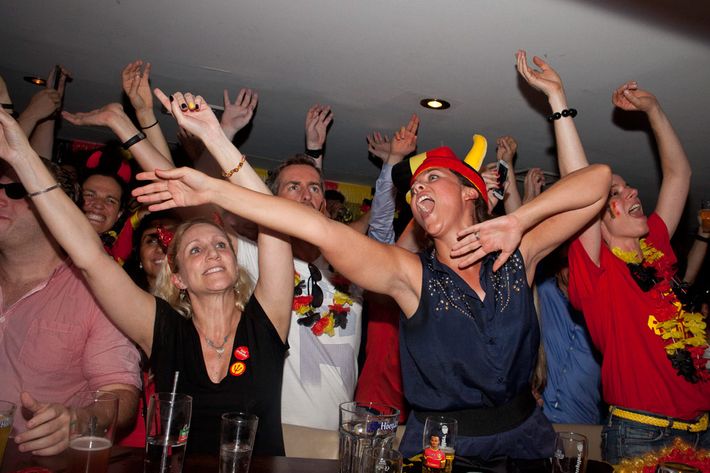 U.S. fans were bummed as their team was eliminated: