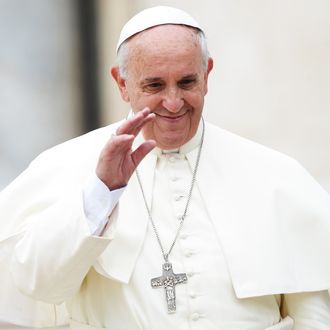 Pope Francis greets the crowd at the end of his general audience at St Peter's square on June 25, 2014 at the Vatican.
Photo: Filippo Monteforte/AFP/Getty Images
Philadelphia. Save the date: The trip will take place just over a year from now, according to the city's Archbishop Charles J. Chaput. The head of the Catholic Church has committed to attending the World Meeting on Families, which will be held in September 2015 in Philly, though an official confirmation is expected just six months before the conference. You've got an early warning, bishops — hide your vacation homes, hide your bling.