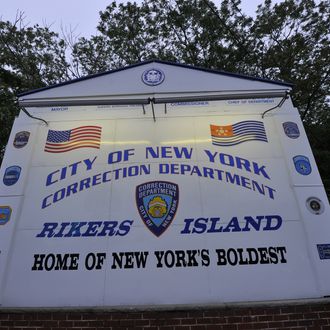 Photo: JEWEL SAMAD/2011 AFP
The NYPD would appreciate the public's help in solving yet another problem created by the staff of Rikers Island: On July 15, a 23-year-old inmate named Kimmanie Waisome was released from the prison even though his sentence is not up until July 15 of next year. It reportedly took the Department of Correction three days to notice the mistake.
According to the Daily News, Waisome — described as a six-foot-two-inch, 185-pound black man — was jailed after pleading guilty to "stealing a CD with an alleged accomplice armed with a gun," so he probably isn't too dangerous to anyone who doesn't still use a Walkman. Meanwhile, CBS 2 reports that "disciplinary action may be forthcoming" for the Rikers officer who accidentally let Waisome out. Of course, when compared to everything else that's been going on over there, this incident seems almost harmless.