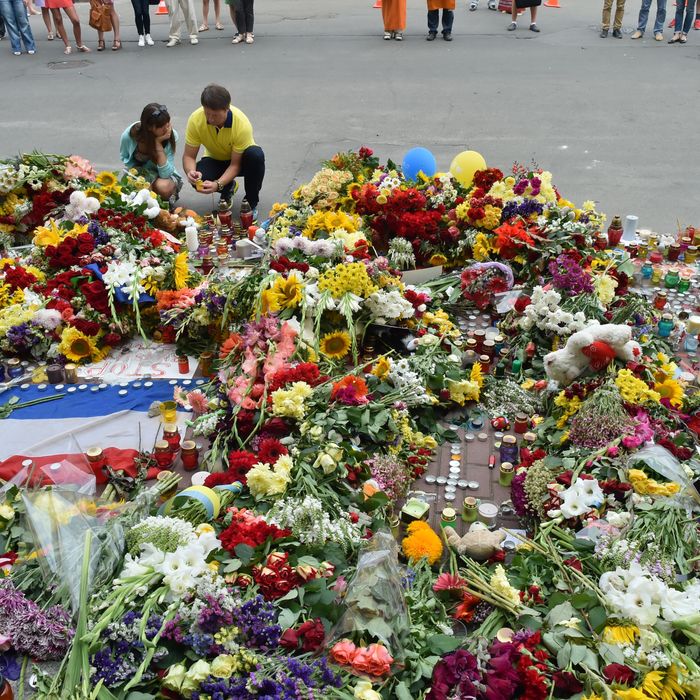 Senior U.S. intelligence officials have a verdict on Russia's involvement in the MH17 tragedy, and it's a relatively good one for Russia. According to their investigations, there's no direct evidence linking Ukraine's much larger, aggressive neighbor to the missile attack that downed the Kuala Lumpur–bound Malaysia Airlines passenger plane. 
A bit loose with the word meaning of direct, intel officers said that Russia had "created the conditions" for the incident by supplying weapons to the rebels. Apparently the jury is still out on whether there were any Russians present in Donetsk when the missile was fired, or whether the rebels had been trained in Russia. 
But yes, in the sense that Vladimir Putin did not hit a secret red button himself and actually propel the missile into space, Russia is not directly responsible for the fall of MH17. 
Popular Russian news site Lenta.ru adds that U.S. intelligence officials called Russian explanations for the aircraft's fall implausible. Since Thursday, Russian theories have included a conspiracy to down Vladimir Putin's plane and claims that MH17 was actually taken down by a Ukrainian fighter jet.