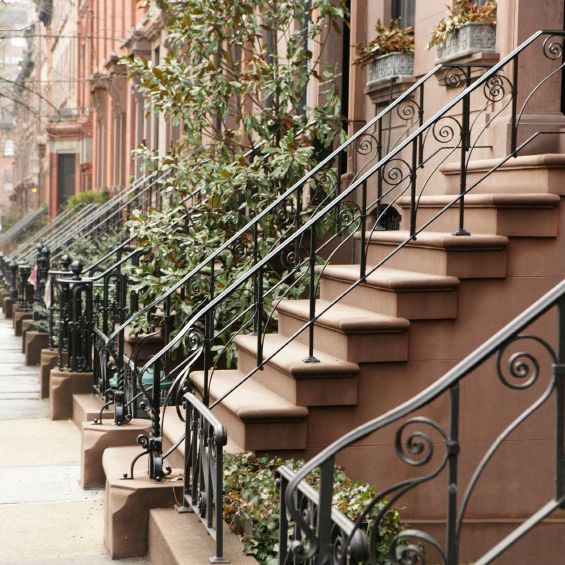 Brooklyn, we hardly knew ye. Second quarter market reports released today confirm yet again what many buyers have been discovering for a while now: The borough isn't cheap anymore. Not by regular New Yorker standards.
Yuval Greenblatt, executive vice president of Douglas Elliman, says Brooklyn's still "a great value compared to Manhattan," but it's hard to argue with numbers like these: The average price of a Brooklyn property hit an all-time high of $783,296, according to Douglas Elliman's survey; the median price did, too, at $575,000.
"The word affordable'is the most misunderstood word in real estate," says Jonathan Miller, whose firm Miller Samuel prepared the Elliman report. "There is an affordability crisis in every urban market right now. The math isn't very forgiving."
Inventory remains at low levels, which is partly why prices are breaking barriers. Greenblatt says there are approximately 4,400 units on the market for the entire borough right now, down nearly 6 percent from last year, and comprising less than one percent of total households in Brooklyn. Compare that to October 2012, when inventory levels hit a then-four-year low of 5,602 units.
And it won't improve anytime soon. "There's really nothing to fuel supply," says Greenblatt, given that most of the new buildings opening in Brooklyn soon are rentals. The few large-scale developments available right now won't address the issue of affordability, either, armed as they are with seven-figure price tags. According to Dumbo NYC, one-bedrooms at Pierhouse, a 108-unit condo rising in the Brooklyn Heights waterfront district, have one-bedrooms starting at $1.5 million.
Even the outer reaches of Brooklyn won't provide succor for the budget buyer. Greenblatt says neighborhoods like Crown Heights, Kensington, and Gravesend may yield deals, but "you're limited by the supply there, too." (And honestly, can one consider the outer boroughs cheap when the median price of a condo in South Brooklyn, which includes far afield areas like Sunset Park, Sheepshead Bay, and Brighton Beach, is now $428,000, according to the Corcoran Group? A single-family in those parts is asking a median of $782,000, which would typically require a down payment of nearly $160,000.)
You could always try the 'burbs, but don't get complacent. Douglas Elliman's report notes a surge of houses finding buyers in Westchester County — 51.9 percent more properties went into contract these past three months than the previous quarter and median prices were up 2.3 percent from last year at $490,000.