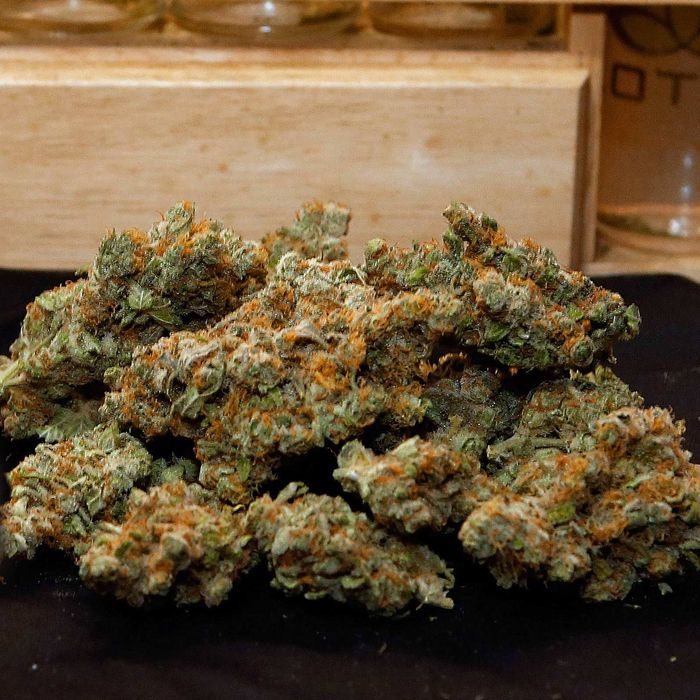 Two ounces (well, actually, one ounce doubled).
Photo: Photo Illustration: Photo: Ed Andrieski/AP/Corbis
The decision by new Brooklyn District Attorney Kenneth Thompson to stop prosecuting low-level marijuana busts — over objections from the NYPD, which still plans on making arrests — means anyone without a criminal record can (eventually) get away with possessing up to two ounces of weed. That is not a small amount of weed!
For the uninitiated, it looks something like that pile of leaves above — both of them — or like this substantial baggie, courtesy of 420magazine.com: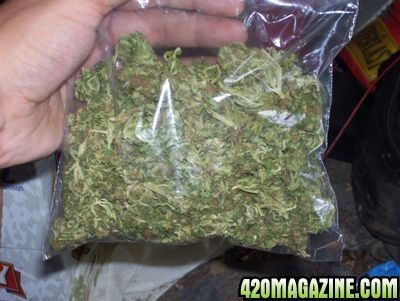 According to Price of Weed, a global index, two ounces of medium-quality marijuana has a street value of $500 in Brooklyn. In other words, it's much more than your average casual smoker will possess at any given time. It's definitely too much to fit comfortably in most people's pockets. It would probably stink up a subway car, even while concealed.
Here's two ounces (blueberry diesel, grape kush) in action:
Enjoy — just don't bring it to Manhattan.