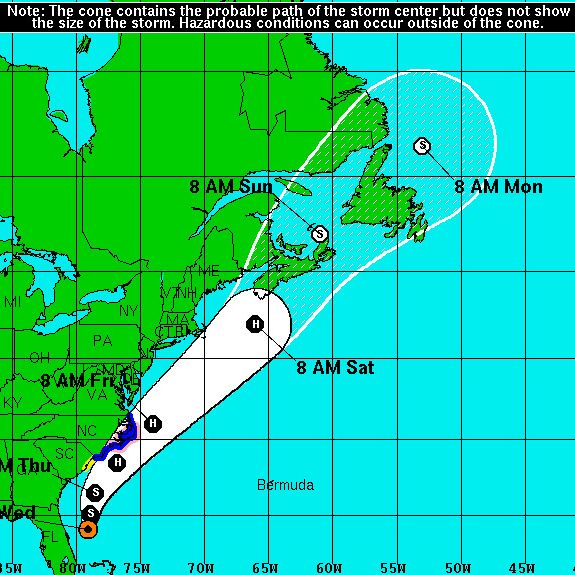 Arthur, the tropical storm with holiday-ruining hurricane aspirations, continues to threaten Florida, Georgia, and mostly the Carolinas, where it's likely to make landfall just in time for July 4, according to the latest forecasts. A hurricane watch is now in effect for the Outer Banks, with flooding expected on the Carolina coast through Friday. The weekend should be okay.
As for New York City, the Washington Post reports, predicatively:
Little impact from Arthur, but some heavy rain and thunderstorms associated with cold front from Wed evening through Fri morning. Coastal areas like Long Island can expect minor storm surge and beach erosion. Friday evening should be great for fireworks!
That's much more comforting than this: