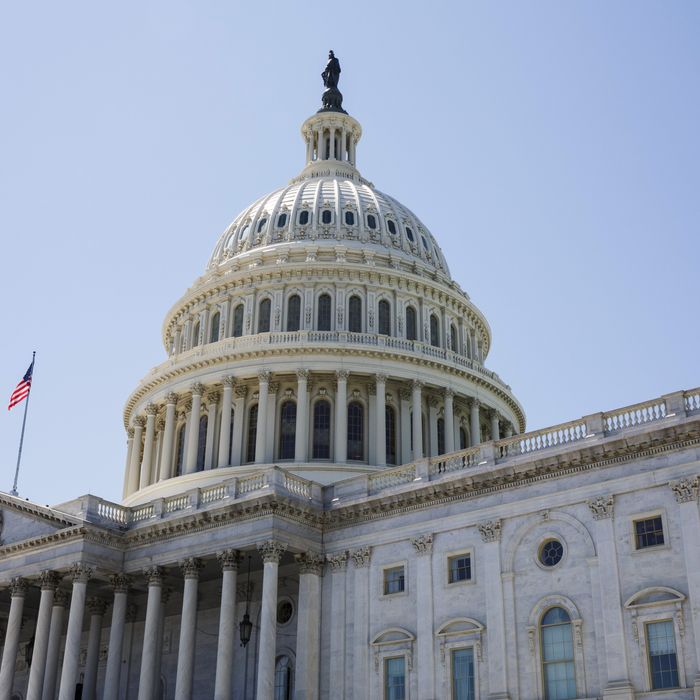 Toxic.
Photo: James Leynse/Corbis
Metaphor alert: An "industrial spill" has shut down the House side of the U.S. Capitol until further notice. The place is rotting from the walls.
The Washington Post reports:
All lawmakers and aides who work on the House side of the Capitol have been instructed to stay away "until further notice" by the Architect of the Capitol, the office that is responsible for management and maintenance of the building.

Some news reports not immediately confirmed Thursday morning said the spill occurred when workers were removing asbestos from the fourth floor of the Capitol and something fell.
The Architect of the Capitol says, "Samples have been collected to determine whether there was potential exposure," according to Fox News' Chad Pergram. On the plus side, the House may get the day off:
Not that they were going to get much done anyway.