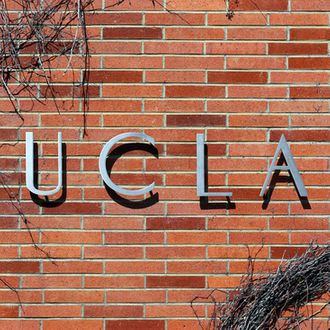 Photo: Katherine Welles / Shutterstock.com
There was no getting through Sunset Boulevard tonight as a burst water main shot water 30 feet into the air. The 30-inch pipe sprang a leak around 3:30 p.m. on Tuesday, right next to UCLA's campus. By the time the water supply was turned off several hours later, a hole more than 10 feet in diameter had formed around the affected area. 
The incident occurred near the university's athletic and parking facilities. According to reports, the school's track and athletic fields were completely flooded, and water creeped around the Pauley Pavilion as workers tried in vain to keep it out. The famed pavilion had undergone a pricey renovation just a few years ago, to the tune of $136 million.
No injuries were reported during the incident, though fire crews were able to help some stranded drivers.  
It's not yet clear what caused the break, but the main in question was over 90 years old. It carried 75,000 gallons of water every minute, placing estimates about the total loss of water between 8 and 10 million gallons — a lot, but a small fraction of the city's daily use, which clocks in at 550 million. 
And yet students made sure the flooding wasn't a total waste, despite warnings from emergency personnel. "That is probably one of the most dangerous things you can do," Fire Department Captain Jaime Moore told the L.A. Times. "For somebody to try and boogie board in this, it's just going to be an asphalt bath."