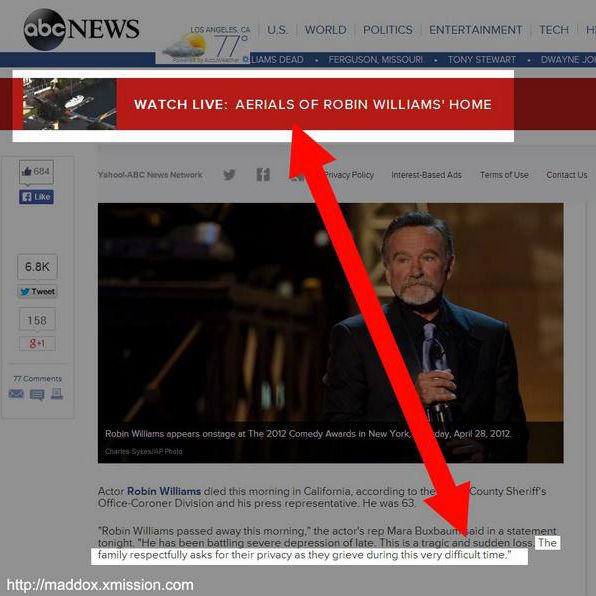 The internet loves hypocritical juxtaposition.
Photo: Maddox.xmission.com
In the age of TMZ, "The family respectfully asks for their privacy as they grieve during this very difficult time" is all but meaningless. But when directed at a corporation that still likes to consider itself a Serious News Organization, social-media shaming works. Sometimes.
ABC News lost this round of the "insensitive treatment of a celeb death" sweepstakes last night when it marked the passing of Robin Williams with a big red banner ad promising live aerials from above the actor's home. Real classy stuff.
The outrage kicked in almost instantly, helped along by O.G. meme-maker Maddox:
And the morning after, the regretful apology. "When we realized there was no news value to the live stream, we took it down immediately," ABC News said in a statement, as reported by the Wrap. "Our intention was not to be insensitive to his family, friends and fans, and for that we apologize." But had there been a visible bodybag, the subtext says, it might have stayed.