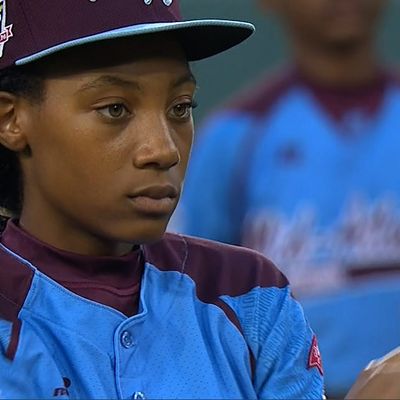 Mo'ne Davis, the 13-year-old pitcher from Philadephia's Taney Youth Baseball Association, burst onto the national scene by throwing a shutout in the Mid-Atlantic regional final, then became a full-on star by becoming the first girl to throw a shutout in the Little League World Series tournament. How big a deal is she? She's on the cover of this week's Sports Illustrated, and more than 34,000 people watched her team play in Williamsport, Pennsylvania, Wednesday night. Davis lasted just two-and-a-third innings in that game, and left the mound with her team down 3-0. (They'd go on to lose, 8-1, to the team from Nevada.) But of the seven outs she recorded, an impressive six were via strikeout. Said Davis earlier this week about her repertoire: "I throw my curveball like Clayton Kershaw, and my fastball like Mo'ne Davis." So yeah, despite not getting the win, she remains fully awesome.
Here are all six of her strikeouts Wednesday night. First inning: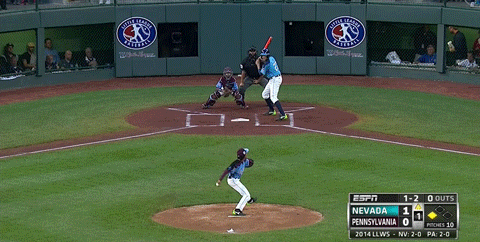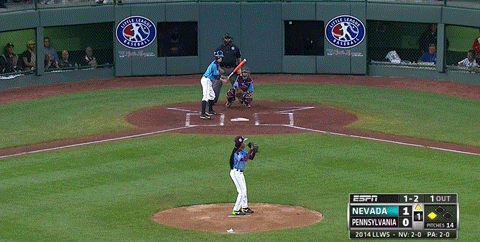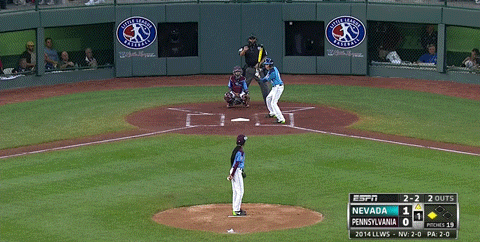 Second inning: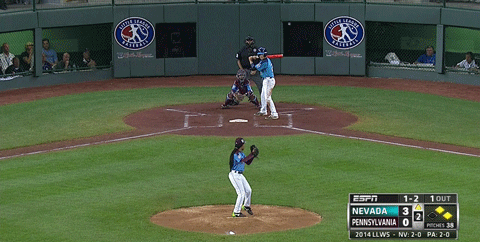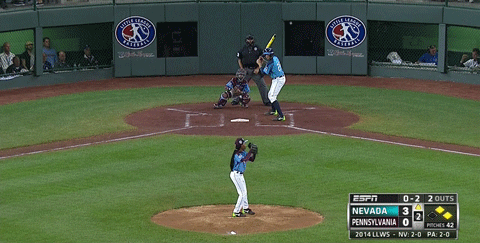 Third inning:
The loss was the Philly team's first in the double-elimination tournament. They play again tomorrow, with the winner advancing to face Nevada in Saturday's United States championship game. Davis would be eligible to pitch in that game if her team advances.