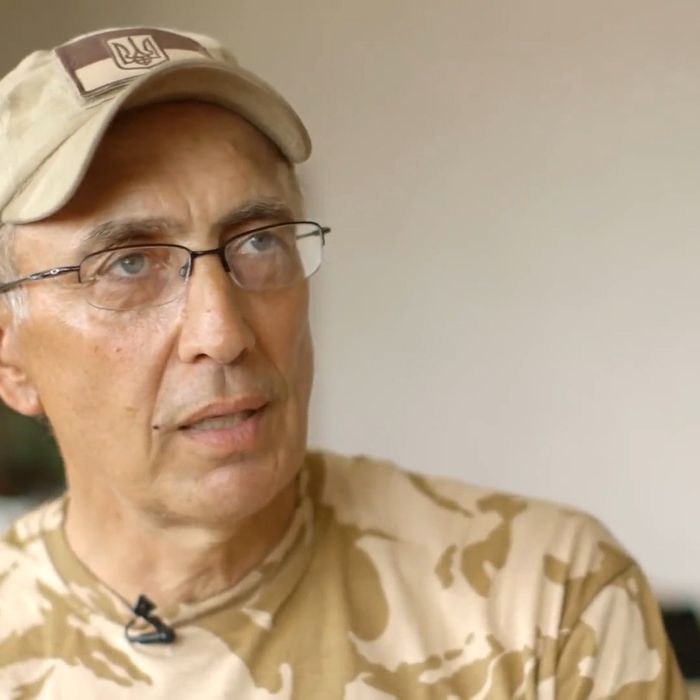 An American West Point graduate who joined a Ukrainian volunteer battalion was killed Tuesday, while fighting pro-Russian separatists in the country's southeast region.
55-year-old Mark Gregory Paslawsky was an investment banker who grew up in New Jersey and moved to Ukraine about 20 years ago. He took on Ukrainian citizenship before joining the fight, which he told Vice he was eligible for because of his Ukrainian family background. Paslawsky's nephew told RFERL that he decided to volunteer for the Donbas Battalion earlier this year.
"We grieve for him but we are proud of him as well," Nestor Paslawsky told the news service. "He was a true American and Ukrainian patriot who supported both countries."
Paslawsky was known to his comrades in arms as "Franko," and he was the subject of a Vice documentary last year:
His death prompted an outpouring of support on Twitter:
The last tweet refers to Paslawsky as "a Ukrainian from the American diaspora." How's that for national identity?
The pro-Russian fighters, on the other hand, claim they're getting reinforcements from France. The Novorossiya news agency relayed an RIA News report about a Frenchman named Guillaume who says he's arrived to fight with three of his countrymen. Guillaume allegedly said that another French unit was either on its way or preparing to set out, and that he had heard rumors of Spaniards fighting alongside rebels as well.
Unfortunately for the rebels, France's military history is somewhat less illustrious than West Point's. (We kid, we kid.)