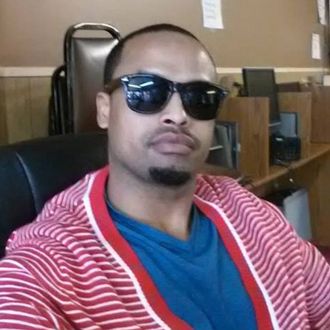 A Somali-American man from the Twin Cities area was killed in the same battle as fellow expat Douglas McAuthur McCain, also fighting for the terrorist group ISIS. The family apparently first received a photo of his body from Syria, and was later notified by officials. 
Abdirahmaan Muhumed, of Minneapolis, was one of about a dozen young men from the area who are known to have joined jihadi groups abroad. A friend described his ideological shift as "very unpredictable."
McCain also grew up in a Minneapolis suburb, although he lived in San Diego before moving to Syria. It's not clear whether he and Muhumed knew each other before joining ISIS.
Muhumed was the subject of a radio piece this June:
A profile of Muhumed by Minnesota Public Radio this past June described him as a 29-year-old Somali-American who had been married more than once and was a father of nine children. MPR reported, citing the FBI, that at least 15 young men from the Twin Citites' Somali-American community had traveled to Syria to join Islamic State, the militant group formerly known as ISIS that has captured wide swathes of territory in Syria and Iraq. 

In a Facebook messages to an MPR reporter, Muhumed wrote "I give up this worldly life for Allah" and "Allah loves those who fight for his cause." A picture posted on the social network showed Muhumed carrying a Koran in one hand and a rifle in the other.