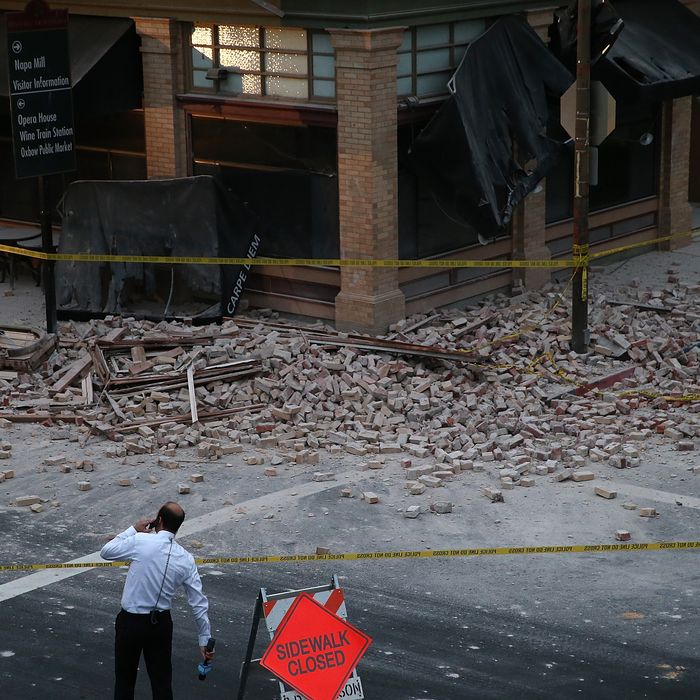 Photo: Justin Sullivan/2014 Getty Images
The tranquility usually associated with California's wine country was interrupted at 3:30 a.m. on Sunday, when a 6 mile-deep 6.0-magnitude earthquake struck near American Canyon, which is about six miles away from Napa. The Associated Press reports that the tremor caused widespread power and water outages, as well as "six significant fires." At least 87 people have been injured, three of them seriously. Meanwhile, portions of Interstate 80 and State Route 37 have been closed due to road damage. 
The earthquake could be felt throughout the northern Bay Area. "It was a rolling quake," Oakland resident Rich Lieberman told the New York Times. "It started very much like a rolling sensation and just got progressively worse in terms of length. Not so much in terms of shaking, but it did shake. It felt like a side-to-side kind of rolling sensation. Nothing violent but extremely lengthy and extremely active." 
According to the United States Geological Survey, this is the biggest earthquake to hit the Bay Area since 1989.