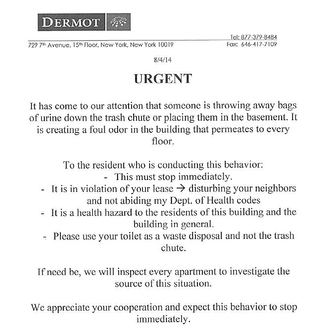 Photo: Nicholas Strini for PropertyShark/Brownstoner
There's not really a delicate way to put this. You might as well stop reading now, if you have any self-control at all. No? Okay — here we go.
Brownstoner, via Gothamist, points us to a New York living horror of horrors almost on par with the Chinese food sex scarecrow: A Fort Greene building currently suffering through a serial pee-bagger. That is, a tenant routinely sending economy-size trash bags "half full of urine" — so much urine — down the disposal chute, at which point they often burst or leak.
This has been happening since November of last year. That's nine months' worth of pee bags.
"The Dermot Company has been and continues to work closely with the Department of Health, the Police Department and the building's tenants to identify the problem and determine the proper course of action," said the building's PR company in a statement. "We strive to make our tenants feel at home and safe in our buildings, and hope to resolve the situation as soon as possible." The bagger of pee remains at large. It's amazing anyone else still lives in this building.
Because you've read this far, presumably without throwing up or having to take a shower, we will assume you need to see the evidence with your own eyes. This is what giant bags of pee look like: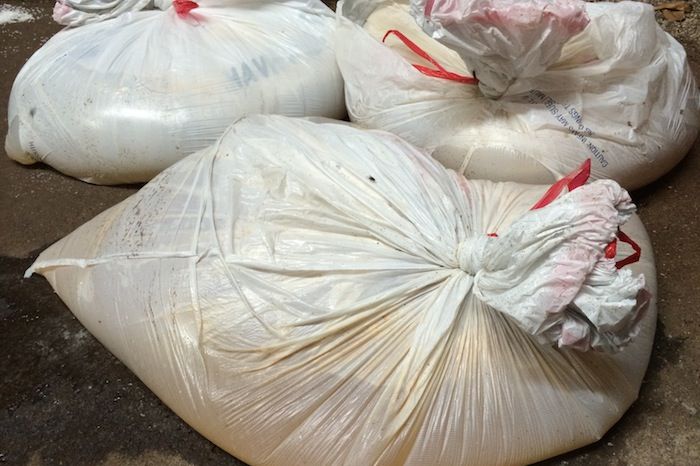 Sorry. Really, really sorry.