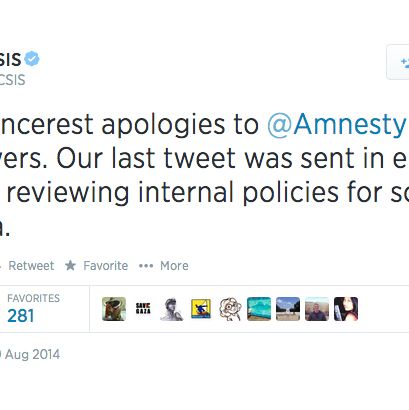 The interns: They ruin everything! It's almost as if they have no incentive, monetary or otherwise, to give a fuck. Luckily, an embarrassing social-media scandal is just what was needed to set them straight.
Today, the Center for Strategic and International Studies think tank was forced to apologize to Amnesty International after an intern sent out a tweet telling the human rights organization to — how do we put this? — "suck it."
You come for Amnesty International, you best come correct.