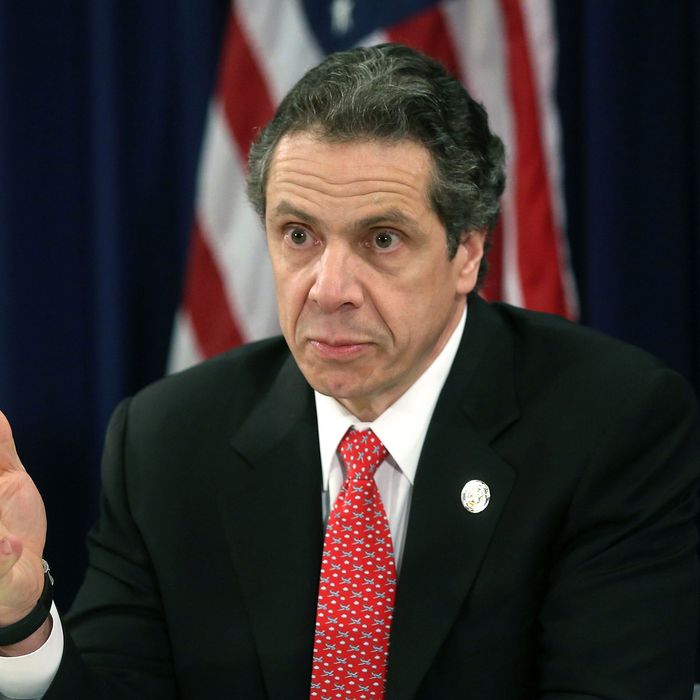 It's been a long, hot summer for Cuomo.
Photo: Mario Tama/Getty Images
For two weeks, the headlines and the pressure have been focused on Governor Andrew Cuomo. And logically so: Ever since the massive Times front-page story describing Cuomo's meddling in the work of the anti-corruption Moreland Commission, the governor has been on the defensive, trying to explain how his administration's heavy-handed "advice" to the commission wasn't really interference.
The heat on the governor won't go away anytime soon, especially with one of his top aides, Larry Schwartz, voluntarily agreeing to meet with federal investigators exploring whether Cuomo obstructed Moreland inquiries. The governor and his staff face some legal vulnerability (probably not much, though). More immediate is the political headache, with all this noise happening during Cuomo's reelection campaign. But how the investigation unfolds also holds significant risks for the investigator.
Preet Bharara has run up a bunch of big and important wins during his five years as the U.S. Attorney for the southern district of New York. Most of those have come in the kinds of cases traditionally pursued by the office: Against Al Qaeda terrorists, Wall Street ripoff artists, and Mafia racketeers. Bharara, though, has seemed especially offended by dirty politicians. He added staff to his office's public corruption unit, and he hasn't been satisfied with locking up state senators representing the city, instead ranging far beyond the southern district's borders to what Bharara appears to consider the source of the trouble, Albany.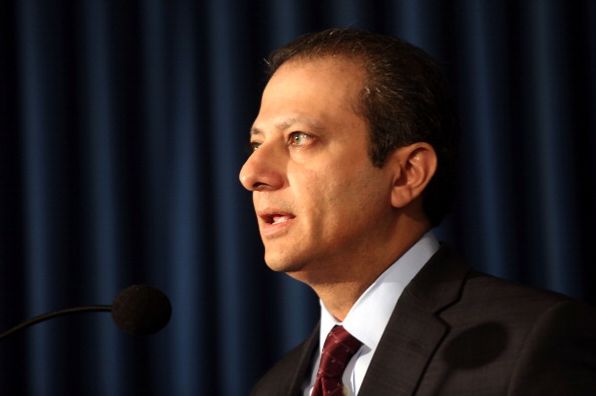 What's interesting is how aggressively public Bharara has been in his pursuit of the Moreland Commission's intrigues. Certainly other U.S. Attorneys have used the spotlight to enhance their leverage, but that's usually been after arrests were made (see: Guiliani, Rudolph). Bharara has been out front early on this one, chatting up Brian Lehrer and Charlie Rose about the need to clean up state government while his office does the grunt work of digging through documents. Last week, Bharara's letter to Cuomo warning the governor not to tamper with Moreland witnesses rapidly found its way into the papers.
Given the governor's muscular public-relations efforts, Bharara has little choice but to push back hard in public. Maybe the publicity-friendly strategy is also because Bharara suspects he won't have the facts to send anyone to jail — and that to truly change the culture of state government, punishment is less effective than embarrassment, anyway. But by so overtly confronting Andrew Cuomo, Preet Bhrara is taking a risk, too: He has raised expectations that he's going to deliver something more than another exposé of the Albany sausage-making machinery.