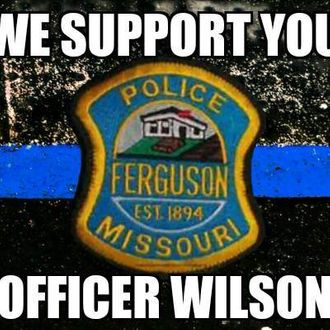 Photo: I Support Officer Wilson/Facebook
Ferguson Police Officer Darren Wilson has not yet been charged in the shooting death of 18-year-old Michael Brown, and may never be. But just in case, there's already more than $30,800 raised in his name, "for any financial needs [Wilson and his family] may have including legal fees."  In one day, the GoFundMe page "Support Officer Darren Wilson" has received more than 800 donations, well on its way to a fund-raising goal of $100,000.
"He did his job correctly!" wrote Peter Ilica, who gave $100. "He needs the money now!"
The page has become a virtual gathering space for those who side with law enforcement as unrest continues — and shows no signs of ceasing — in Ferguson. But its founder, Allison Wilson (relation unknown), has no interest in speaking with the media. "Please do not attempt to contact myself or any member of my family," she told the Daily Beast. "Thank you for your understanding."
For those not as interested in charity, there's also the "I Support Officer Wilson" Facebook page, which has collected more than 36,300 "likes" since August 15. "This is only to offer our support to Officer Darren Wilson in this time of need," reads the page's description. Its founder — identified only as policewifemissouri2014 — did not respond to a request for comment, but shared a press release:
The death of Michael Brown is a tragic event. We all must deal with this in our own personal way.

However, throughout this trying time we must remember the men and women of law enforcement are neighbors, fathers, mothers, sons and daughters.

Law enforcement officers are a part of the very fabric of our communities we ask them to protect. In times like this they too need to know that the community is behind the work they do for us and that we in the community appreciate all their countless hours of service.

The 'I Support Officer Wilson' page is a place where people can voice support for Officer Wilson and all others in law enforcement who wear a badge in service to our citizens. The page speaks in support of our law enforcement community throughout Missouri and our Nation, and itself has tremendous support of people who believe, like we do, that we should support those who help protect our communities.
Despite attempts to foster a respectful tone, the comments range from the predictably racist ("Officer Wilson faced off with a big bad thug and defended himself, notting [sic] more to it") to the more measured:
My daughter is upset with me that I support Officer Wilson. I tried to explain that what I support is the process. All I want is justice to be served. What happened and what is going on is a discrace and all parties need to have their voices heard and allow our justice system to do its job. May justice be served and the Brown family find peace.
It's not all so evenhanded. The Detroit Free Press reports that a Missouri chapter of the Ku Klux Klan has planned a fund-raiser for this weekend in support of Wilson: "All money will go to the cop who did his job against the Negro criminal."
That could end up being more adversarial than a pro-Wilson rally held on Sunday, but probably not much less colorful:
The Guardian's Jon Swaine quoted one supporter saying Brown had a "criminalistic bent," while protesters in Ferguson "want to see more crime, they want to see things get disrespectful. And there are some of us who refuse to allow it to happen."
There was a single black man present, former congressional candidate Martin Baker, who said, "People are too quick to play the race card. Lawlessness knows no color."
According to reports, 55 Wilson T-shirts, available for a $7 donation, sold out quickly.
Back online, anonymous law-enforcement commenters are livid at the media response, as they were in the aftermath of Eric Garner's death in Staten Island. The following were posted to the website Police One, where registration requires proof of police employment, in case you were wondering how cops view the incident.
randy646:
I am very afraid this Officer is going to be thrown under the bus. Because he is already is by the Governor and Capt Johnson. Capt Johnson reminds as someone that is good for at fairs to hand out kid badges and bull chit. Nothing but a PR guy. He failed to regain the peace.
wasafuzz:
As a retired police officer I find it grossly insulting how Officer Wilson has been treated from the start of this. From repeating lies on news outlets about the shooting in the back to the hands up lies have been absolutely disgusting. No one seems to care if Officer Wilson was struck in his face by a very large male young male and suffered injuries. To the New Black Pather Party calling for Officer Wilson death which it's OK to the 40 FBI Agents and local authorities don't care this is criminal making threats against public officials. Now we go to the fact we have an officer doing his job one minute to having to go into hiding with his family for their life the next minute and that's OK.
ksailor:
I am so tired of hearing this "unarmed" crap. He was 6-4 and 300 lbs from accounts I've read. Anyone that large charges me when I'm alone is also going to meet a hail of lead. He was a deadly threat and was clearly a thug bully, not the choirboy his family is trying to portray him as.
cpo2gilman:
If I was Wilson I'd be suing the department for releasing my name let alone suing the news station. This is absolute bull!
sgtbuck187:
Michael Brown fundraiser, started by his media hound attorney Crump (same guy who repp'd Trayvon) on the same gofundme business website, has received over $78,000 dollars for the family's expenses (wonder if his fees are included). Maybe we should find a different third-party administrator/fundraiser.
But it's not all without names and faces. Jake Shepard, Wilson's friend from high school, has started to make the media rounds, appearing on CNN (and posting the clip proudly to his public Facebook), and giving text messages he says he exchanged with Wilson over the weekend to The Daily Mail. "The support is really keeping me going during this stressful time," Wilson, who said he could not leave the house, allegedly wrote. "Just stay safe," he told Shepard after seeing him on CNN. "I appreciate all you have done."