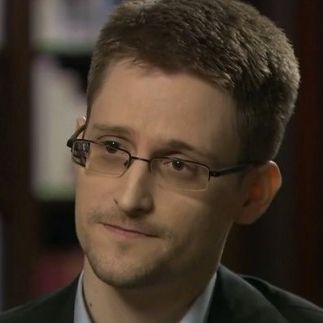 NSA leaker Edward Snowden, whose temporary asylum in Russia expired on August 1, has been granted an additional three-year residence permit, according to his lawyer Anatoly Kucherena. Best of all for the famous, untouchable fugitive, "He will be able to travel freely within the country and go abroad. He'll be able to stay abroad for not longer than three months," Kucherena said. Let the non-Skype conference appearances begin!
Kucherena clarified that Snowden has not been granted political asylum. "By all means, he is homesick," he said, according to RT. "It was hard for him to find himself far from home, especially for the first time. Of course, in the future Edward will make up his mind on whether to stay in Russia and apply for citizenship or to leave for the U.S. He hasn't done this yet."
Snowden is currently working in information technology, although Kucherena did not specify where or how many vacation days he has.