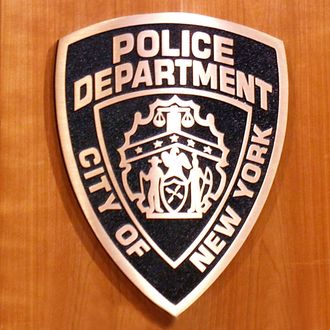 Photo: Spencer Platt/Getty Images
The New York Daily News' streak of disturbing NYPD stories continues today with one out of Brooklyn's 67th Precinct: According to documents obtained by the paper, two FDNY EMTs who were called to the station house last month ended up needing to physically stop police officers from beating a handcuffed, mentally ill man.
In an Unusual Occurrence Report, the medical workers said that the violence began as they were preparing to move the unidentified man to a hospital. "[Patient] came out of the cell in cuffs. [Patient] became combative with [police] and was put on our stretcher," wrote one EMT. "[Patient] was struck in the face by an officer … [Patient] spit in the face of an officer, whereupon the officer punched the [Patient] in the face multiple times."
"Three cops began to punch the patient in the face, EMS [had] to get in the middle of it to intervene," the report continued. At that point, it seems that the officers stopped hitting the man, but the EMTs noted that he was then "taken off the stretcher to the ground and restrained again" by the cops, and then "thrown again" onto the stretcher. The man was said to have "sustained injuries to the face and head" — wounds that the EMTs cleaned in the ambulance once they finally managed to leave.
The Internal Affairs unit says that it's looking into the incident, which probably isn't going to do much to end the NYPD and the FDNY's long-running rivalry.