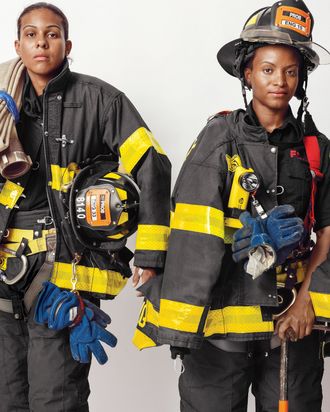 From left, Vanessa Schoening and Giselle King.
Photo: Christopher Anderson/New York Magazine
The first year the FDNY allowed women to take the Fire Academy's entrance exam—which involves not just a written exam but also tests of physical strength—was 1978. Not incidentally, that year the FDNY administered what some thought was its hardest version ever, and all the women who applied failed the physical portion. (After an 1982 lawsuit, the FDNY changed the test and admitted its first women.) In June of this year, 286 probationary firefighters ("probies") graduated from the academy on Randall's Island. The newly minted firefighters pictured here bring the number of women in the FDNY to a grand total of 41—out of 10,400 firefighters and officers across the city.         
Vanessa Schoening
Age: 27
Engine 33
East Village
"For seven and a half years, I've been with the Fire Department of New York as an EMT. Now I'm a firefighter. It's kind of like
a promotion for me."
Giselle King
Age: 33
Engine 15
Lower East Side
"I was out with friends at a lounge, and I heard some women talking about being firefighters. And I approached them: I said, 'Is there such a thing? A female firefighter?' And they were like, 'In fact, we are.' "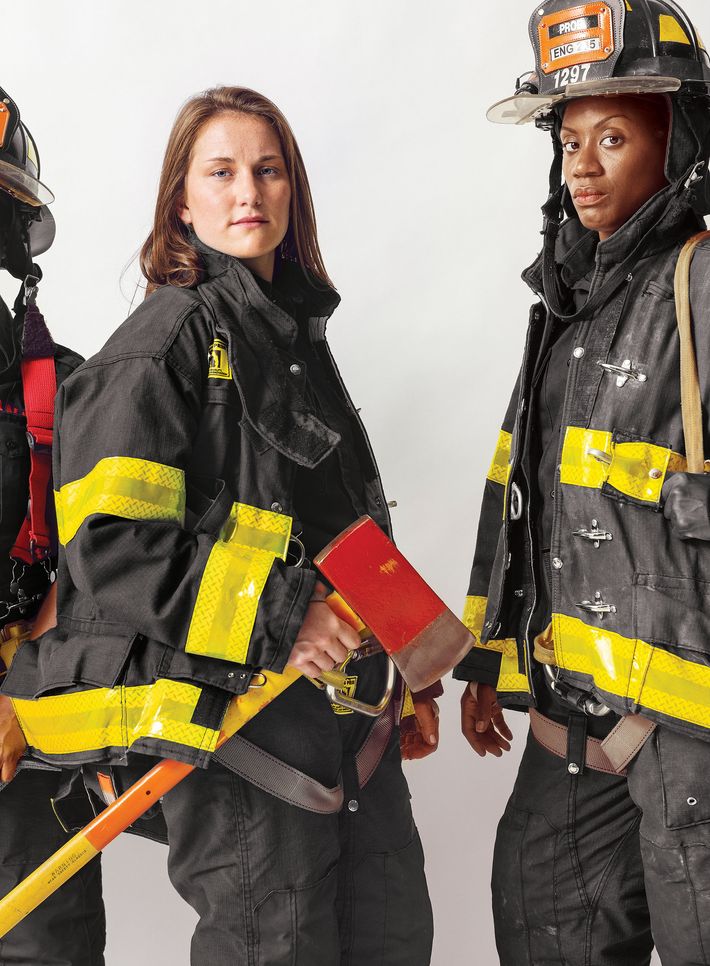 Charlotte Shannon
Age: 24
Engine 303
Jamaica, Queens
"My alarm went off at 3:30 every morning during the academy. Your schedule as a firefighter is better. So that's what made me get through it. This isn't going to be the rest of my life. I'll get to spend days with my 5-year-old son."
Antoinette Proctor
Age: 33
Engine 235
Bedford-Stuyvesant
"I was in the Marines before this. I was planning to go back after I got my master's degree, but I decided to see what the civilian side could offer."
*This article appears in the August 11, 2014 issue of New York Magazine.