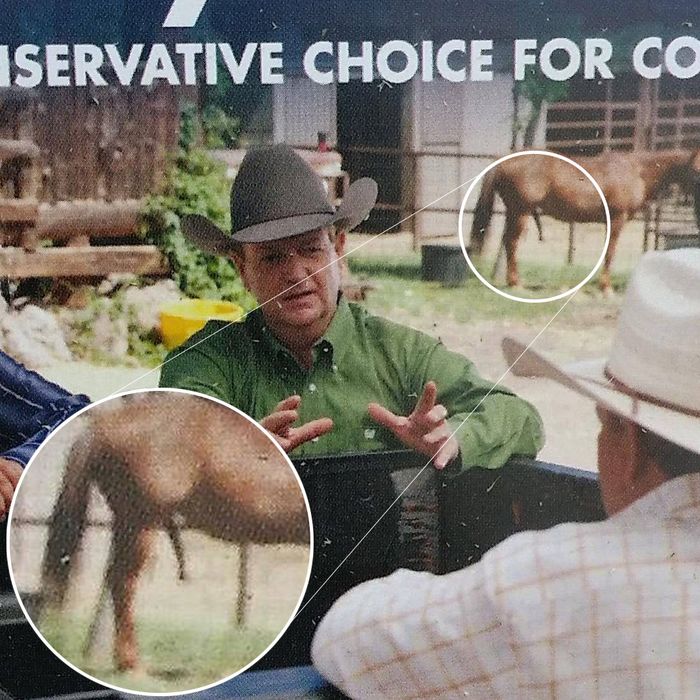 Photo: Andrew Kaczynski/Twitter
Arizona Republican congressional hopeful Gary Kiehne is a real American who's fighting to defend real American ideals: the right to bear arms, building a wall to keep the immigrants out, and majestic stallion penises.
Gawker (via BuzzFeed's Andrew Kaczynski) found this ad for Gary Kiehne for Congress, which puts the latter front and center (back and center?). There's no telling exactly what Kiehne and his fellow cowboys were talking about when the photo was snapped, but judging from the hand gestures, it's safe to assume the topic of conversation was horse dicks.
You do have to appreciate the enthusiasm here: Nobody is more excited for the election than this horse.