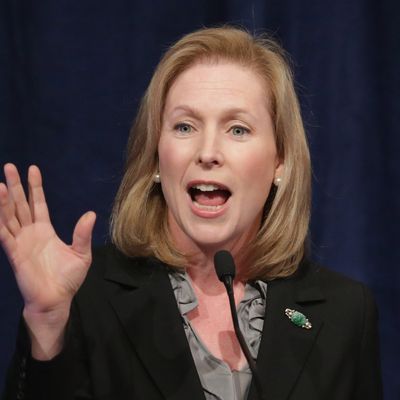 Photo: Chip Somodevilla/Getty Images
Here is some of the trenchant commentary Senator Kirsten Gillibrand's colleagues have shared with her about her own damn body during her time in Congress.
>
"Good thing you're working out, because you wouldn't want to get porky!" – an older male colleague

"You know, Kirsten, you're even pretty when you're fat." – a Southern member of Congress, while holding her arm

"When I first met you in 2006 you were beautiful, a breath of fresh air. To win [the special election], you need to be beautiful again." – a labor leader

"Don't lose too much weight now. I like my girls chubby." – one of her favorite members, while squeezing her waist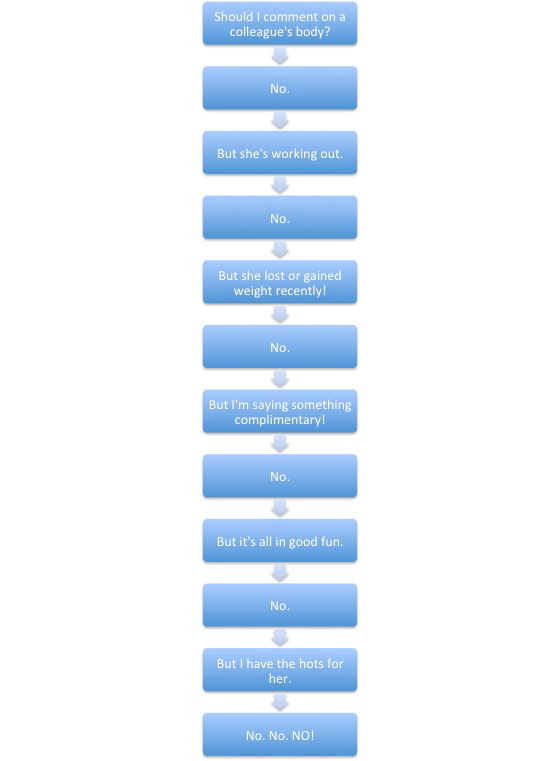 Unfortunately, Gillibrand is keeping her colleagues' identities a secret, so they won't get the proper public shaming they deserve. But to help these civic-minded geniuses understand when it is appropriate to comment on a woman's physical appearance here and now in the 21st century, I have created a flowchart.