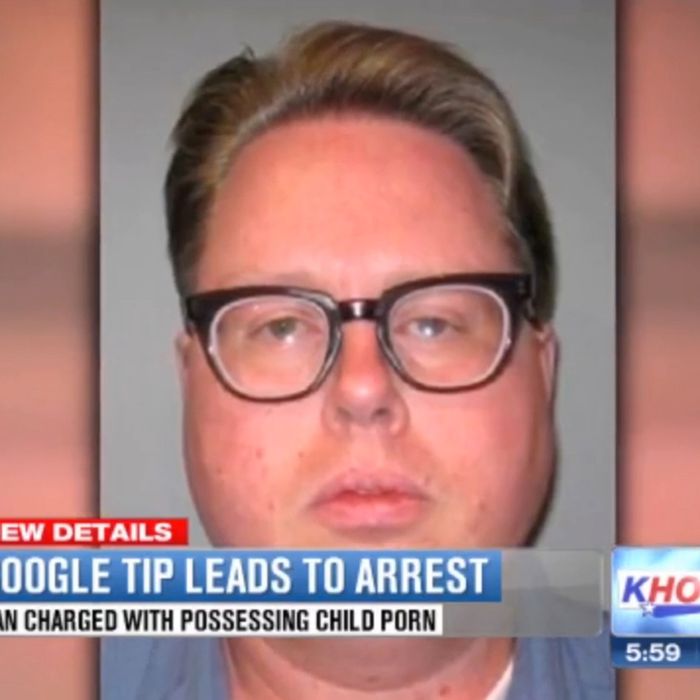 Google's creepy data practices have helped police catch who they think is an even bigger creep.
A Houston man was arrested after Google detected that he was trying to email sexually explicit photos of a young girl to his friend. After its data-crawling algorithms detected the images, Google tipped off the National Center for Missing and Exploited Children, which then alerted police. The man, John Henry Skillern, is now being held for $200,000 bail on charges of possessing child pornography.

Whatever the outcome of Skillern's case, it's a fascinating (and potentially troubling) window into Google's usefulness as a law enforcement tool, and a reminder of how much Google knows about our lives when we use its services. That omniscience can be scary, but it can also be helpful in sussing out illegal behavior — which might be one reason Americans are still conflicted about the role of surveillance in the digital age.
Clearly, if perfect technology to detect child porn in transit exists, there's a strong moral case for using it. The big question, though, is where Google should draw the line. Should it report users to the police for searching for pressure cookers? Should it scan Google Drive spreadsheets for evidence of tax evasion? Alert authorities when Android users text their drug dealers? Analyze Google+ posts for photos of jaywalking?
A case of alleged child porn distribution is about as clear as these things come. But the larger conversation about the intersection of private-sector data analysis and law enforcement is just beginning.