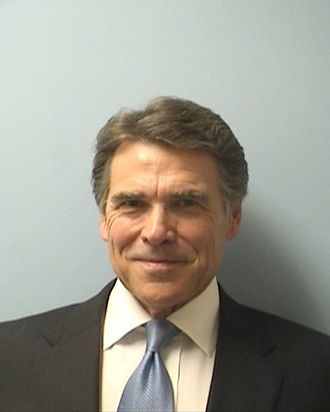 Texas governor Rick Perry was indicted last week on two felony counts of abuse of power. Today, he turned himself in to the Travis County Courthouse so he could be booked, fingerprinted, and have his mug shot taken.
The whole process took about 10 to 15 minutes, and on his way out, Perry stopped to thank the courthouse staff for their professionalism.
Then, he did what every criminal does after being booked: he went and got some ice cream.
Is now a good time to admit I find Glasses Rick Perry kind of hot?