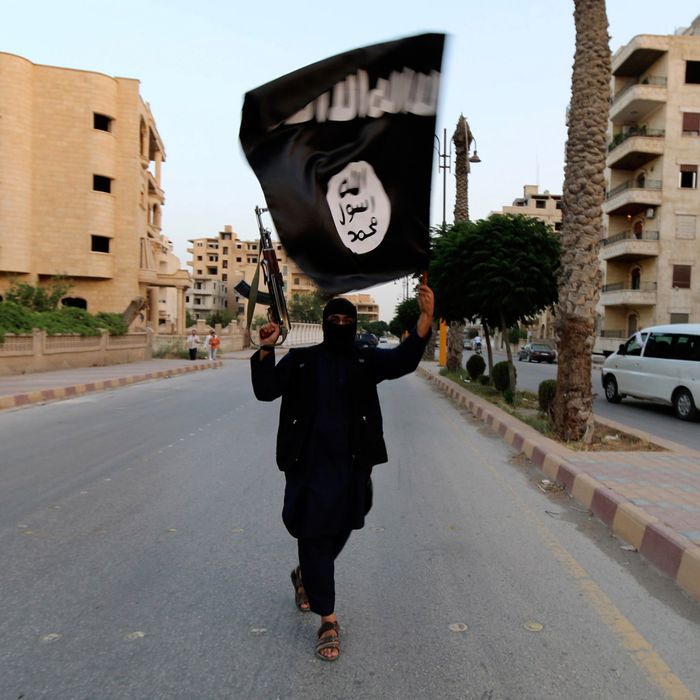 A member loyal to the Islamic State in Iraq and the Levant waves an ISIL flag in Raqqa June 29, 2014.
Photo: Reuters
ISIS militants have revealed the identity of another American hostage and are demanding $6.6 million for her safe return. The 26-year-old, whose family has requested that she is not named in news reports, was a humanitarian aid worker in Syria before she was captured in 2013.
Militants are believed to be holding at least one more American alongside the woman and journalist Steven Sotloff, the American shown at the end of James Foley's execution video. The third hostage has not yet been identified.
In addition to the multi-million-dollar ransom, ISIS is demanding the release of Aafia Siddiqui, a Pakistani neuroscientist currently serving out an 86-year prison sentence in the United States for plotting to kill American officials. (Siddiqui's family was quick to distance itself from the ransom demands, saying that relatives were "very distraught" over ISIS's statements.)