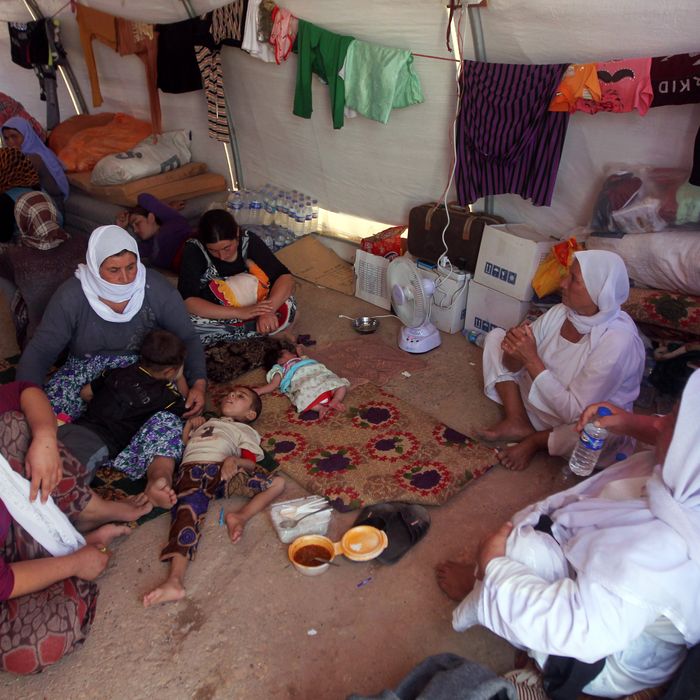 Photo: Ahmad Al-Rubaye/AFP/Getty Images
ISIS militants have apparently struck Iraq's tiny Yazidi minority again, this time attacking the village of Kojo, killing 80 men and taking 100 women captive.
The village of Kojo is not available on Google Maps, but Kurdish news site Bas News says that it is about 12.5 miles south of Sinjar, where other Yazidis were held captive atop a mountain by ISIS militants.
The United States sent marines and special-forces troops to help plan an evacuation for the stranded Yazidis. However, it turned out that no more troops were necessary, and the Yazidis, aided by Kurdish peshmerga forces, were able to leave the mountain by foot. In light of the humanitarian crisis, President Barack Obama had also authorized air strikes on ISIS militants in Iraq, but targeting the group has proven difficult.
According to previous reports, Kojo residents had been given until Thursday to convert to Islam or face execution, in what is becoming a common ISIS ultimatum.