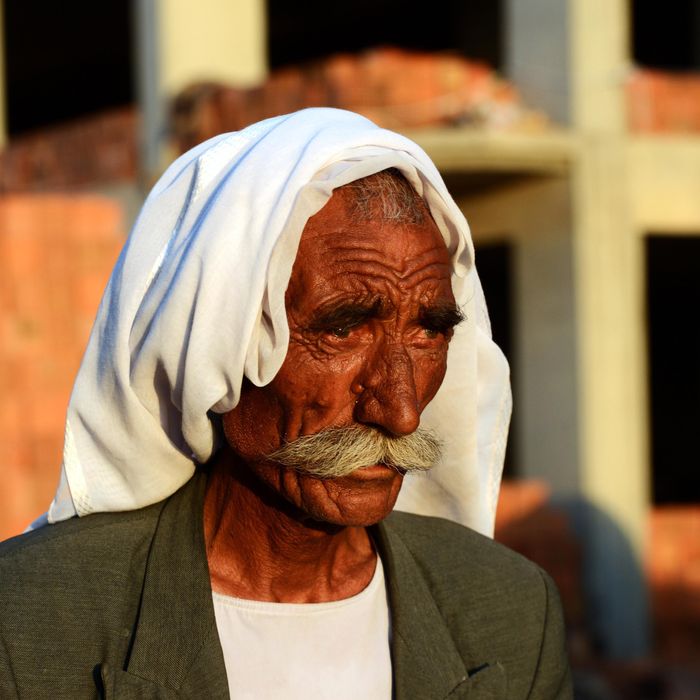 Photo: Ahmet Izgi/Anadolu Agency/Getty Images
More details are emerging about last week's bloodbath in the Iraqi village of Kojo, during which ISIS militants killed 80 men and kidnapped 100 other residents.
As previously reported, ISIS gave villagers the choice of converting to Islam or facing death. Everyone in the village, whose name is also spelled "Kocho," chose conversion. Everyone, that is, except their sheikh. 
The one man's refusal was enough to push ISIS militants over the edge, Reuters reports. After looting the village, they loaded the men into buses and took them to the middle of the desert, where they shot them. Only three survived, and they have been interviewed by Amnesty International.
To aid its conversion process, ISIS writes out the first part of the required declaration of faith on its tawhid flags.