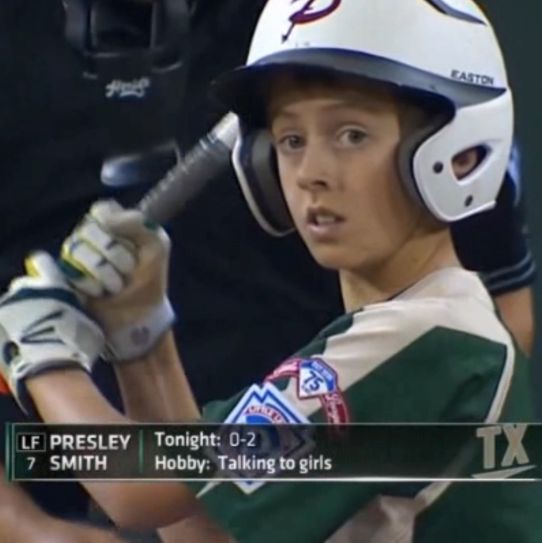 Presley Smith is a baseball player, but he's also, like, an actual player. During last night's Little League World Series game, Smith did what any enterprising adolescent boy might do: He used a national television broadcast to let all the ladies out there know he's down.
When the chyron flashed on the screen displaying Smith's hobby, it wasn't comic books or video games or volunteering at the soup kitchen. It was "talking to girls." 
Unfortunately for Smith, though he hit the ball, he was out at first base.