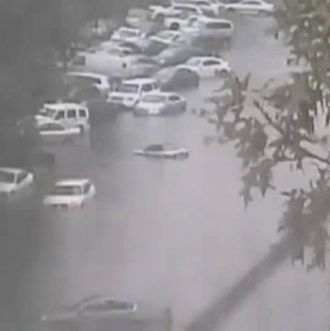 Nassau County and some of Suffolk got soaked last night. More than 12 inches of rain poured down on Islip, according to the National Weather Service, including a month's worth in one hour. Five inches fell between 5 and 6 a.m., making the morning commute extra impossible. Sections of the Long Island Expressway, Sunrise Highway, Route 110, the Sagtikos Parkway, NY 135, and NY 27 are closed.
Much of the closed sections are underwater, and there may still be more rain:
Tomorrow, at least, is supposed to be sunny.
Update: By 8 a.m., the total rainfall topped 13 inches, nearly doubling the previous daily record of 6.7 inches. Naturally, it got everywhere: