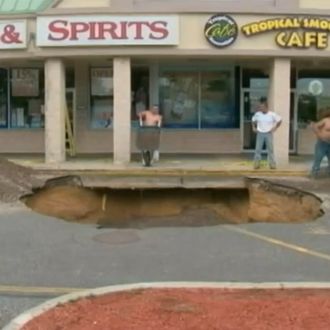 Record rains hit parts of New York on Tuesday night, causing flash floods that left cars floating. And what comes after flash flooding? Sinkholes.
The AP has raw footage of a giant sinkhole that opened up in the Bay Shore Commons shopping center in Long Island on Thursday. The pictures are pretty freaky too.
The record amount of rainfall has prompted concerns that other sinkholes could open up in the region. Gird your Louis Vuitton!