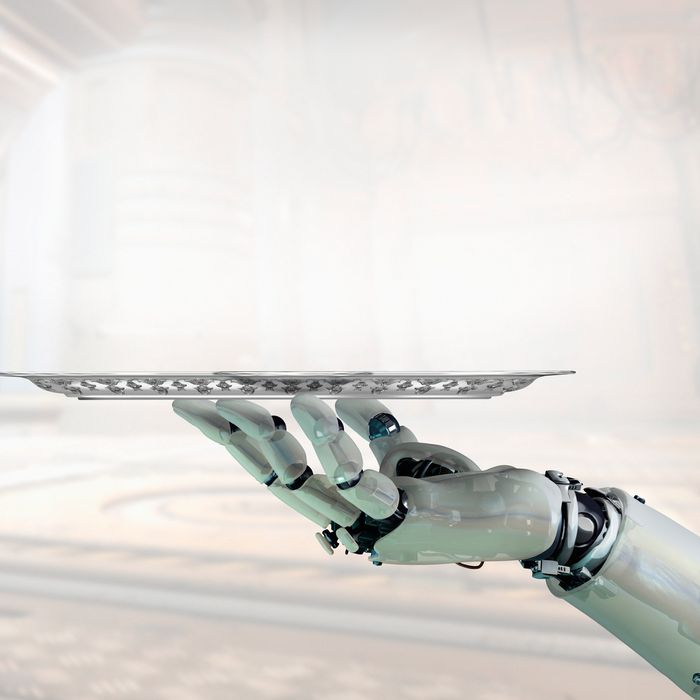 Photo: William Whitehurst/Corbis
As any Silicon Valley guru will tell you, one of the hottest trends in consumer tech right now is making rich-person things available to normal schmucks. Uber gave everyone a personal driver. Airbnb made it possible to stay in a luxury villa without a trust fund. Food start-ups like Munchery and Sprig are mimicking what it's like to have a personal chef at your beck and call. Pretty soon, with virtual-reality headsets like Oculus Rift, we'll be able to transport ourselves into Versailles and the Taj Mahal, and spend our days commanding 3-D armies from make-believe thrones.
But the rich-person perk I've always coveted the most isn't any of those things. I want — no, I need — a robot assistant.
I'm habitually disorganized — emails pile up in my inbox, appointments are forgotten, and even simple errands go unfinished for weeks on end. Luckily, applying cutting-edge digital tools to the realm of old-fashioned task management is one of the tech industry's longtime obsessions. As early as 2005, companies in India were handling outsourced tasks for American busybodies. (A.J. Jacobs wrote a very funny Esquire article about the phenomenon.) In more recent years, on-demand freelance services like Elance, oDesk, and TaskRabbit made it possible for people to assign one-off projects directly to willing helpers around the world.
But the ubiquity of smartphones, coupled with recent advances in AI and machine-learning, has cranked up the volume on the assistant wars. Now Apple is improving Siri; Google is beefing up its own assistant software, "Google Everywhere"; and Microsoft is building its personal helper, Cortana, into a cornerstone of its entire product suite. (And that's not to mention the smaller start-ups, like Viv, that are trying to beat the giants.) Hardware-based assistants, too, are becoming more widespread in brick-and-mortar businesses; one robot butler currently being tested by Starwood Hotels can deliver toothpaste and toilet paper directly to guests' rooms.
Fully automated assistants will get more powerful in the coming years, but computers alone can't provide the level of help I need right now. So when I heard about Jarvis, a new start-up that was offering a beta test of a hybrid, tech-aided personal assistant service, my curiosity was piqued. Jarvis (named after Tony Stark's robot butler in the "Iron Man" series) claims that its U.S.-based, college-educated human assistants can do "pretty much anything a personal assistant can do" with the help of "artificial intelligence and futuristic tech." The terms were simple: For $99 a month, I could get unlimited, 24/7, SMS-based assistance with any task that can be done in 15 minutes or less. That includes basic things like scheduling appointments and booking flights, but also a universe of other short, defined tasks.
By testing Jarvis for a week (as well as trying out its main competitor, Fancy Hands), I'd get a sense of how far the world of tech-aided assistance has come. Would Jarvis's cyborg assistants be able to help me weedwhack my inbox? Go grocery shopping? Take out the trash?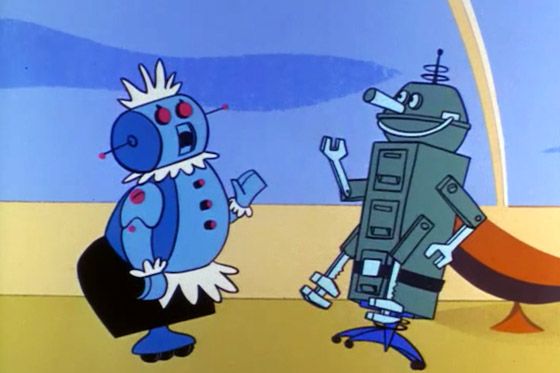 Meeting Jarvis
I signed up on Jarvis's website and was asked to fill in some basic information: credit card, address, phone number. Several minutes later, I got a text message:
Hello, my name is Jarvis. Please save my number in your contacts. Whenever you need something, just text me.
In subsequent messages, Jarvis asked where I liked to have lunch and coffee, and whether I preferred in-person meetings or phone calls. (I didn't tell him that I work at home and barely leave my house.) After I told him my preferences, he wrote back:
That's good for now … Let me know if you need help scheduling, making reservations, booking travel, or doing quick research. Or, let me know where in your life there is stress or inefficiencies. And I'll see what I can do.
The odd thing about Jarvis is that, while it presents itself in the manner of a Siri-like robot, these texts were coming from a human. In a way, Jarvis's humanoid interface made it harder, not easier, to trust. After all, I log in to third-party apps using Facebook and Google all the time. But when Jarvis asked for my Google username and password to be able to manage my email inbox, it felt like a violation. You want my what? I decided not to fork over my login credentials. (Though I did figure out a way to share my Google calendar with Jarvis, which allowed him to add and change appointments for me without having access to my entire digital life.)
As a warm-up exercise, I asked Jarvis to suggest a few restaurants for dinner in San Francisco's SoMa district. Several minutes later, he texted back three options — one casual, one formal, one "San Francisco–y" (whatever that means). I picked the San Francisco–y one and instructed him to make a 6 p.m. reservation for two. He cheerfully agreed, but there was a snag — the restaurant doesn't take reservations for parties of fewer than ten people. Still, Jarvis said I'd probably be fine, and I was — I got in with no issues, and had a lovely, San Francisco–y dinner.
No odd job, it seemed, was too small or trivial for Jarvis. In the ensuing days, I assigned him some basic web research for a column I was working on, asked him to find plan an upcoming day trip with friends, and had him draft an email to my boss, reminding him of my impending vacation. Jarvis did all of these things gamely, and in some cases even better than I would have. ("Hope all is well back in NY. Really enjoying SF — great food and interesting people," he wrote at the start of his note to my boss, a touch of polite small-talk I wouldn't have thought to add.)
Jarvis is still a young company — it launched in beta just a few weeks ago — and over the next few days, the growing pains showed. Some of Jarvis's texts came perfectly formatted, while others were written in lowercase letters and riddled with grammatical errors. Response time was uneven, and a few requests were simply mangled, including once when Jarvis scheduled an out-of-town trip for the wrong Saturday. Periodically, I started to suspect that the "artificial intelligence and futuristic tech" Jarvis's assistants' use wasn't a whole lot more sophisticated than a laptop, some wi-fi, and Google.
More disturbing than Jarvis's occasional mistakes was the psychology of bossing someone around, even over text message. I've never had an assistant, and the power dynamics it creates are definitely uncomfortable. Still, the joy of having someone help me with my day-to-day life outweighed any anxiety I felt with the particulars. Employing an assistant, in an odd way, also forced me to become more organized myself; in order to delegate tasks, I had to be able to figure out what those tasks were.
Sometimes, both Jarvis and I seemed to be extending past our comfort zones. At one point, I asked Jarvis to come up with a few good, topical jokes for me to post on Twitter. "Prepare for puns," he replied, gamely. Several minutes later, he came back with his suggested joke.
Ebola is trending on Twitter … does that mean it's gone viral?
I think I've found Jarvis's limits.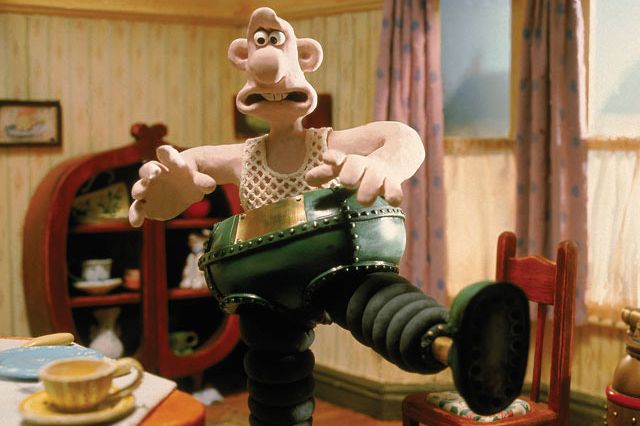 Fancy Hands Make Light Work

Jarvis is the newest company trying to update personal assistance for the on-demand era, but it's hardly the biggest. That would be Fancy Hands, a company started in 2010 by Ted Roden that works in roughly the same way as Jarvis, minus the SMS-only interface, and with a few thousand additional helpers on call. Fancy Hands got plenty of attention when it launched, but it's grown enormously since then — adding features like an API that lets other businesses tap into its pool of assistants and forming partnerships with companies like TaskRabbit. I wanted to test Jarvis against a more established competitor. So I signed up for a month.
The biggest distinction between Jarvis and Fancy Hands is that Jarvis offers unlimited tasks; with Fancy Hands, you pay for a certain number of tasks per month ($25 gets you 5 requests, $45 gets you 15, $65 gets you 25). And rather than Jarvis's freeform, SMS-based request system, Fancy Hands encourages you to make certain kinds of requests: travel booking, scheduling, restaurant reservations, and so forth.  
If working with Jarvis is like dealing with an eager but somewhat hapless intern, working with Fancy Hands is like enlisting the services of a polished English valet. In the first few hours of membership, I assign a Fancy Hands helper to cancel a subscription for a newspaper I never read, call my phone company to renegotiate my monthly plan, research one article, help edit another, schedule a dinner, and file my monthly expenses. Fancy Hands sends my tasks to one of thousands of enlisted helpers waiting around the country, who carries it out with frightening efficiency.
With both Jarvis and Fancy Hands taking care of tasks for me, I go through a daylong burst of extreme productivity. I get a dozen things done that I've been procrastinating on for weeks. But once those boxes are checked, I get stuck and spend several minutes trying to think of anything else that needs doing. Is it possible that I've run out of chores?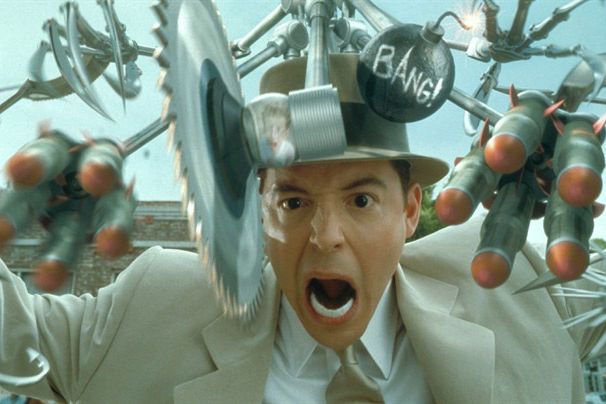 Behind the Curtain

Near the end of my assisted week, I call Logan Randolph, one of Jarvis's co-founders. Randolph, a 2014 graduate of Middlebury College, started Jarvis with two of his friends, Sam Aarons and Omar Bohsali. Their goal with Jarvis, he says, was to put out an "MVP" (minimum viable product), the phrase tech types use to denote a half-baked prototype that serves mostly to test whether a given idea will work in the market or not. But their MVP took off unexpectedly after it was featured on Reddit, Hacker News, and a tech site called Product Hunt, and they got a massive swell of interest from customers and investors. They've only let in about 100 subscribers so far; thousands of others will remain on the wait list until the company opens the floodgates.
So far, Randolph says, Jarvis has gotten mostly the kinds of requests you'd expect: restaurant reservations, scheduling meetings, and the like. Although, a few oddities have slipped in. One client wanted Jarvis to have goat-milk ice cream sent to his significant other, repeatedly. Another texted Jarvis with what Randolph would only describe as a "medical emergency."
"We were all sitting there going, 'This is something that should not be going through us,'" he says. "'Call 911,' you know?"
The most awkward part of our conversation comes when I ask Randolph about the back-end technology that powers Jarvis — what's the secret sauce that helps its human assistants provide better help?
"Well … I couldn't tell you the technical process," Randolph says, sounding less evasive than genuinely confused.
But wait, I say. Aren't you the co-founder?
Randolph hesitates, hems and haws for a minute, and then gives me the unvarnished truth.
"I'll be honest here," he says. "At this point, it's closer to a manual backend than we've let on. It's closer to the guys on a laptop."
He sighs.
"This is the problem with MVPs. You're promising everything and not delivering."
Still, Randolph says, Jarvis's out-of-the-gate success proves that there's a market for this kind of product. And he plans to keep refining the service. "The dream of Jarvis is a personal assistant that reacts perfectly, that knows you," he says. "We picture down the road that all of the big things that are huge requests — scheduling, booking travel, things like that — will be entirely automated. We want to give this magical experience."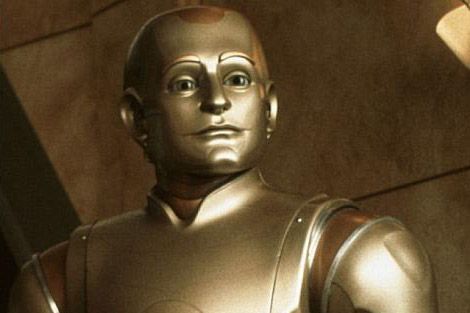 The Future of Fealty
If there's something that my week of using tech-assisted human helpers has taught me, it's that the tech part of the equation, rather than the human part, is more promising by far. The killer app for all of these services will be predictive assistance — in other words, software that is not just good at fulfilling requests after you make them, but at anticipating what you'll want in the future. We've seen predictive search work already with products like Google Now, which can pull information out of your Google accounts and show you, say, your boarding pass automatically when you're en route to the airport. Once more advanced predictive technology is incorporated into our productivity tools, it's only a matter of time before our digital helpers become smarter and more capable than even the sharpest human P.A.
The problem, for companies like Jarvis and Fancy Hands, is that the recent groundswell of personal-service start-ups has made it much easier to do basic tasks ourselves. (Randolph told me that one skeptical investor asked of Jarvis: "So the pain point you're fixing is, I could order a car through Uber with one push, or I could have you do it for me?") These days, most of life's basic tasks can be solved through a single tap of an app. The only remaining compelling reason to have full-time personal assistance is as a status symbol, or for help with tasks that require more trust and security than a remote labor pool can provide.
For busy or disorganized people, paying a cyborg assistant to take care of the occasional annoying task might be worth it. But unless your life is significantly more complicated than mine, you're better off tackling your long-avoided chores with a onetime infusion of outsourced help and saving your money on a recurring monthly service. With the daily grind, as with most things, the technological future has made human intervention a little less necessary.