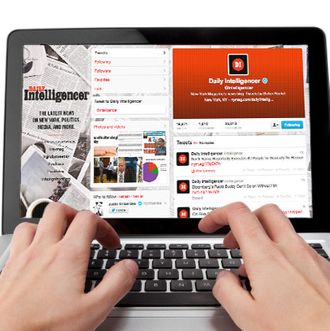 Welcome back to the New York Magazine Competition. On alternate Mondays, we lay out a challenge and offer a sample responses. Enter in the comments section, or on Twitter with the hashtag we've provided, and the editors will select a winner. Criteria are highly subjective, but heavily retweeted and favorited posts will have an advantage. The prize is a year's subscription to New York in print or a two-year subscription to the iPad edition (winner's choice). Full rules are here.
COMPETITION NO. 28: MOVIES WITH DESSERT. Please offer a title that might make filmgoers want a treat. For example:
    Guardians of the Gingerbread
    Hot Tub Vending Machine
    Requiem for Ice Cream
    The Dark Knight Reese's   
Enter on Twitter with the hashtag #moviewithdessert, or in the comments thread below, by August 20.
RESULTS OF COMPETITION NO. 27: NEAR-MISS GREETING CARDS, in which you were asked for a sentiment that Hallmark is unlikely to offer.
HONORABLE MENTION TO:
Happy Kwanzaa! Sorry that I assumed you celebrate Kwanzaa.
—JDuggar
You got self-published! Okay.
—KattsDogma
So sorry you've been unfriended.
—joscohen
Thank you for not protecting your PIN.
—tissotc
Our deepest condolences on moving to an apart­ment on the G line.
—@yodiwan
Let's break bread this Passover!
—ffej
Good luck on your new job. Let's exchange contact info and never talk to each other again.
—CaptServo
Congratulations on your marriage! Hope it lasts longer than mine did.
—jbs1223
Congratulations on your startup reaching beta.
—DannyGroner
Congratulations on your tenth "like"!
—RustyShackelford
Happy anniversary! It's been a wonderful year since our divorce!
—whosays
Congratulations on your new network. How's that Hopey Changey stuff working out for you now?
—RegisMayhem
Congratulations, graduate! Your parents were Ph.D.'s at your age.
—nikkifrances
Congratulations on your conscious uncoupling.
—PlayaPaper
Kick ass on your colonoscopy!
—SirFred
AND THE WINNER IS:
Congratulations on your beautiful new home! It would be a shame if something were to happen to it.
—hoipolloi