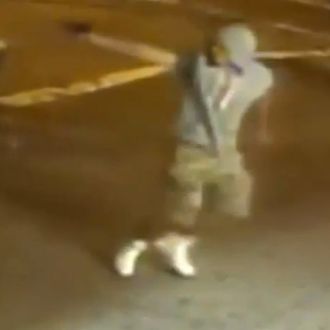 It was a particularly violent weekend in New York, with gun violence claiming the lives of two men and wounding 19 others. Now the NYPD has released video of a man who opened fire outside a bodega in Harlem early Sunday morning, killing 21-year-old Kenny Jimenez and 29-year-old Francisco Mercedez.
The shooting occurred around 3 a.m. Sunday morning outside the Fedel Gourmet Deli on Broadway and 151st Street. The video shows a man wearing a sleeveless grey hoodie and camouflage-patterned cargo shorts pulling a gun from his pocket, firing several times, and then fleeing in a white Nissan Altima with tinted windows.
Anyone with information related to the shooting can leave a tip for the NYPD by calling 800-577-TIPS.