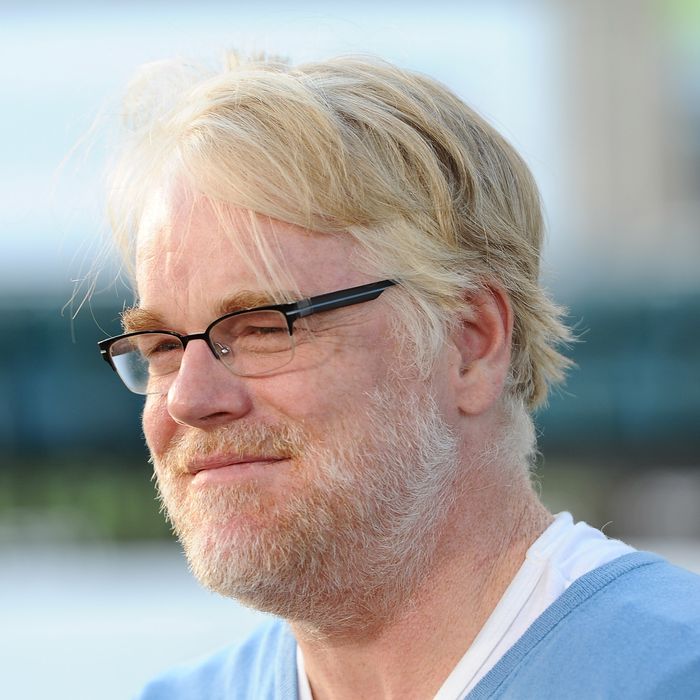 Photo: Michael Buckner/2011 Getty Images
When beloved actor Philip Seymour Hoffman died of a heroin overdose earlier this year, the NYPD made a special push to find someone to blame. "An internal email went out to all supervisors asking if anyone has had any experience with those brand names of drugs," the New York Post reported at the time, in reference to the specific heroin baggies found at Hoffman's apartment.
Robert Aaron, née Vineberg, a longtime addict and musician who's played with David Bowie and Amy Winehouse, took the fall two days later, when his Mott Street apartment was raided and police turned up 296 baggies of heroin, worth about $3,000. But yesterday, Aaron pleaded guilty to possession and had the more serious charges for selling dropped, the New York Times reports. He insists he never sold to Hoffman, who didn't like the quality of his stuff, but whom he did consider a friend.
According to the Times, police did not read Aaron his Miranda rights after his arrest, so his initial statements were not permissible in court (he says he was dopesick and lying at the time anyway). Although it satisfied the tabloids for the moment, Aaron's "dealer" connection to the actor's overdose was always tenuous. From the Times, back in April:
Since the night of his arrest, when a police official told reporters that an informer said he had seen Mr. Hoffman in Mr. Aaron's apartment sometime "in the past," the Police Department appears to have moved away from the Hoffman angle. The police and the district attorney's office both declined to answer questions about the tipster or the tip; when Mr. Aaron was formally charged — with possession of heroin with intent to sell — the indictment made no mention of Mr. Hoffman.
"At some level, it's like the Salem witch trials," said Aaron at the time. "You can't have a witch hunt without a witch. I'm just unlucky enough to be the guy. You gotta have a human sacrifice, and that's what I am."
On Thursday, he agreed to five years probation, 25 days of community service, and court-supervised rehab. Then he went to go play a show at B.B. King's.