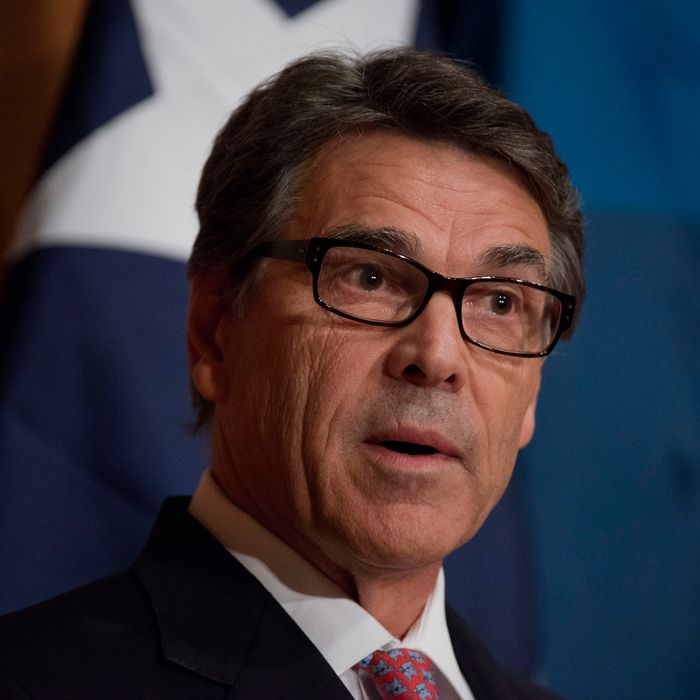 I'm under indictment for WHAT?
They say a prosecutor could get a grand jury to indict a ham sandwich, and this always seemed like hyperbole, until Friday night when a Texas grand jury announced an indictment of Governor Rick Perry. The "crime" for which Perry faces a sentence of 5 to 99 years in prison is vetoing funding for a state agency. The conventions of reporting — which treat the fact of an indictment as the primary news, and its merit as a secondary analytic question — make it difficult for people reading the news to grasp just how farfetched this indictment is.
Travis County District Attorney Rosemary Lehmberg —  a Democrat who oversees the state's Public Corruption unit — was arrested for driving very, very drunk. What followed was a relatively ordinary political dispute. Perry, not unreasonably, urged Lehmberg to resign. Democrats, not unreasonably, resisted out of fear that Perry would replace her with a Republican. Perry, not unreasonably, announced and carried out a threat to veto funding for her agency until Lehmberg resigned.
I do not have a fancy law degree from Harvard or Yale or, for that matter, anywhere. I am but a humble country blogger. And yet, having read the indictment, legal training of any kind seems unnecessary to grasp its flimsiness.
Perry stands accused of violating two laws. One is a statute defining an offense as "misus[ing] government property, services, personnel, or any other thing of value belonging to the government that has come into the public servant's custody or possession by virtue of the public servant's office or employment." The veto threat, according to the prosecutor, amounted to a "misuse." Why? That is hard to say.
The other statute prohibits anybody in government from "influenc[ing] or attempt[ing] to influence a public servant in a specific exercise of his official power or a specific performance of his official duty or influenc[ing] or attempt[ing] to influence a public servant to violate the public servant's known legal duty."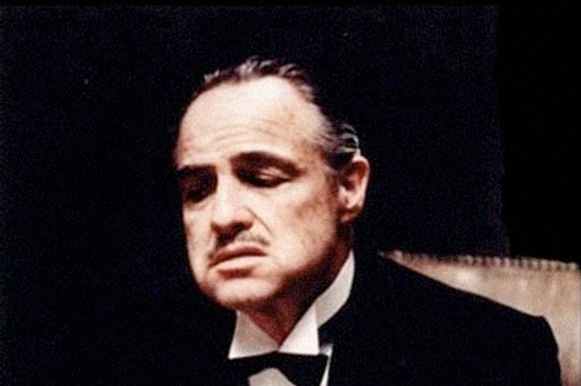 But that statute also specifically exempts "an official action taken by the member of the governing body." The prosecutors claim that while vetoing the bill may be an official action, threatening a veto is not. Of course the threat of the veto is an integral part of its function. The legislature can hardly negotiate with the governor if he won't tell them in advance what he plans to veto. This is why, when you say the word veto, the next word that springs to mind is threat. That's how vetoes work.
The theory behind the indictment is flexible enough that almost any kind of political conflict could be defined as a "misuse" of power or "coercion" of one's opponents. To describe the indictment as "frivolous" gives it far more credence than it deserves. Perry may not be much smarter than a ham sandwich, but he is exactly as guilty as one.