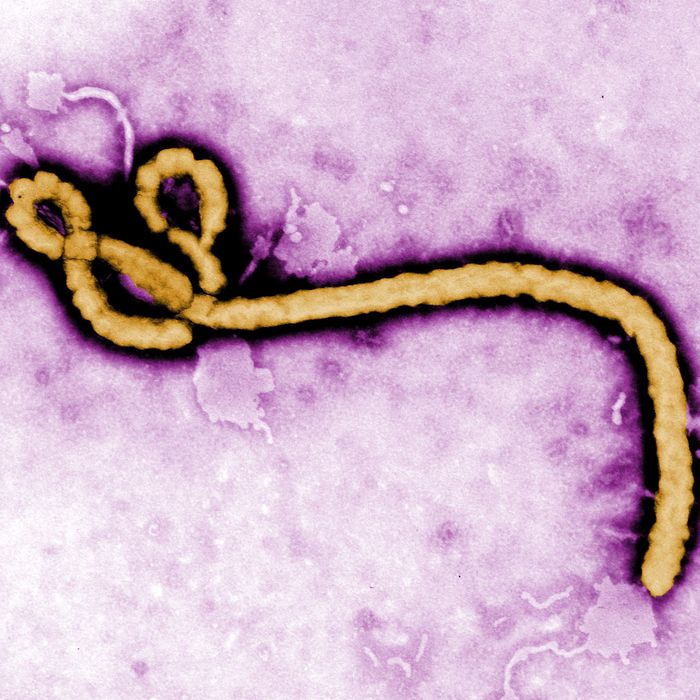 Photo: Center for Disease Control (CDC) via Getty Images
The growing Ebola epidemic has seemingly spread once more — this time to the Persian Gulf. As Nigeria announced its second case, a man in the Saudi Arabian city of Jeddah has apparently succumbed to the virus.
The 40-year-old had recently returned from a trip to Sierra Leone, where this latest outbreak of Ebola has already claimed nearly 300 lives. He had been exhibiting symptoms of the disease, and tests are currently under way for an official diagnosis.
If Ebola is confirmed, this poses major potential health issues as Saudi Arabia hosts the Islamic pilgrimage, or Hajj, which is set for mid-October. Hajj is notorious for dangerous public-health conditions as pilgrims from around the world live in often cramped conditions. While pilgrims travel to the holy city of Mecca year round, the largest crowds are drawn around the Islamic month of Dhu al-Hijjah. Completing the Hajj during this time is considered a duty for all Muslims at least once in their lives, health and finances permitting. Last year's pilgrimage drew 1.4 million foreigners.
Many citizens of the countries most affected by the Ebola epidemic are Muslims, including more than half the populations of Sierra Leone and Guinea, and a sliver of Liberia's population. Saudi Arabia has already announced that it will not issue Hajj visas to residents of those nations as a precautionary measure. (And airlines, like British Airways, have suspended flights to the ravaged nation.)
Across West Africa, about 900 people have died of Ebola in recent months. As it stands, the outbreak is predicted to last well into the fall, and in a worst-case scenario, Ebola exposure at the Hajj would transport the virus back into the home countries of pilgrims around the world. Here's hoping that won't happen.