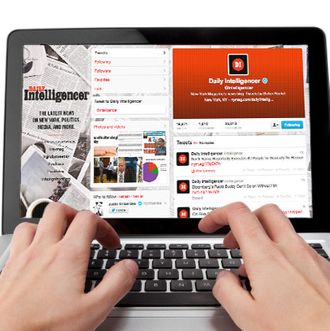 Welcome back to the New York Magazine Competition. On alternate Mondays, we lay out a challenge and offer a sample responses. Enter in the comments section, or on Twitter with the hashtag we've provided, and the editors will select a winner. Criteria are highly subjective, but heavily retweeted and favorited posts will have an advantage. The prize is a year's subscription to New York in print or a two-year subscription to the iPad edition (winner's choice). Full rules are here.
COMPETITION NO. 29: ANCIENT SEINFELD. Please supply a line or scenario from a very early Seinfeld episode. For example:
"Seize him! Giddyap!"

"We Hebrew slaves, the rest of us,
 seek to attend the Feast of Festivus."

"No primordial soup for you!"

"Her face could launch a thousand ships. But her man-hands …"
Enter in the comments thread on nymag.com's Daily Intelligencer, or on Twitter with the hashtag #ancientseinfeld, by September 3.
RESULTS OF COMPETITION NO. 28: MOVIES WITH DESSERT, in which you were asked for a title that might make filmgoers want a treat.
HONORABLE MENTION TO:
The Mallomars Men
—KimBarget

Cat on a Hot Fudge Sundae
—@Cynthia87050618

My Best Friend's Pudding
—lem326

He's Just Not That Into Yoo-hoo
—whosays

Planet of the Crepes
—@LICreatives

Mr. Holland's Donuts
—fpampl

BUttercream8
—NichVT

Guess Who's Staying for Dessert
—CaptServo

À bout de soufflé
—77BC

Almost Famous Amos
—JT123

What About Babka?
—FlirtySanchez

Candhi
—jhartarl

A Clockwork Orange Julius
—jjmacnyc

Inglourious Custerds
—MiddleCoastDan

Jawbreaker Morant
—jade7243

Avatart
—joscohen

Mr. Smith Goes to Washington; Leaves After Discovering They Have No Dunkin' Donuts
—louis.stanislas.xavier

Little Shop of Ho Ho's
—BENLINUS99

Rosemary's Baby Ruth
—gianna13

I, Clafoutis
—hoipolloi

The Malt in Our Stars
—RustyShackelford

The Eclair Strikes Back
—NMN68

Return of the Jello
—SueDeNim

The Phantom Mentos
—bigvolley

Love in the Time of Coffeecake
—@and_read
AND THE WINNER IS:
Bob and Carol and Ben and Jerry
—queasyrider