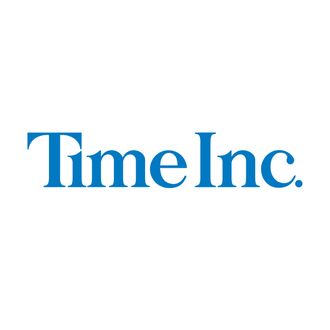 Last year, Time Inc. roiled the journalism world when the iconic but struggling magazine publisher announced it was abolishing the "church-state" division that separated its editorial and business sides for more than 80 years. 
On Monday, those fears seemed to be confirmed: Gawker published an internal Time Inc. spreadsheet it received from the Newspaper Guild that indicated that Time Inc. ranks Sports Illustrated writers on a range of attributes, including whether they produce "content that [is] beneficial to advertiser relationship."
The controversy quickly went viral on Twitter. Former Time writer (and New York editor) Kurt Andersen called it "sick and sad." New Yorker online editor Nicholas Thompson wrote, "What classic Time writer would have scored the worst in this (crazy) chart? Barbara Ehrenreich?" Architecture critic Paul Goldberger said, "Henry Luce must be spinning in his grave." The Times covered the story yesterday. 
Anthony Napoli, a Guild representative, told me: "It's very shocking. It's very scary to the folks who now have to worry about what advertisers think about their articles."
This morning, I spoke with Norman Pearlstine, Time Inc.'s chief content officer, about it. Pearlstine had served as editor-in-chief of Time Inc. for a decade starting in the mid-1990s. Last fall, he returned to the company as chief content officer.  
Pearlstine pushed back hard against the criticism of the document. He said the controversy has been drummed up by the Guild as part of a tense contract negotiation. "For me, it's not this great example of an issue related to church and state," he said. "I think it's not a big deal. I don't think it has anything to do with editorial independence and editorial integrity. But if I'm the Guild and I think I can leak a document to get reporters' attention, this was a nice one to leak."
Pearlstine told me he had no role in writing the ranking system. "This was something I learned about after I learned about it on Gawker," he said. "Had it gone past me, I would have said, 'What the fuck is this?'"
Pearlstine looked into the document and said it's being taken out of context by reporters. The spreadsheet, he said, only relates to writers who work for SI.com, not the magazine, or any other Time Inc. titles. The main categories writers are judged by are "quality of writing," "newsworthiness," and "productivity/tenacity." He argued that the category about whether an S.I. writer is "beneficial to advertiser relationship" is really about whether the company can sell ads against a writer's articles, not whether the writer is helping a particular advertiser. "It's bullshit," he said. "In a dot-com world, if you're judging people on audience traffic, one of the qualities of those things is, 'are you creating traffic for advertisers that you can monetize? That's what this question was about. Can you monetize this traffic. That's a legitimate question."
For Time Inc., a storied publisher that all but created the idea of "church-state," these questions come at a pivotal moment as it charts a path as an independent company. I explore these questions and more in a feature out next week in New York. Stay tuned.