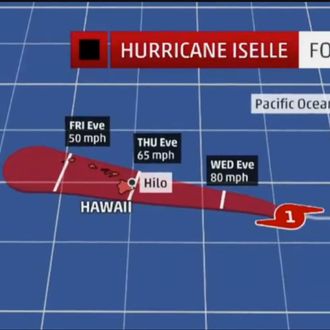 Two hurricanes are headed toward Hawaii and expected to make landfall within 36 hours of each other. Hurricane Iselle will likely hit Hawaii's main island Thursday night, though at that point forecasters say it will lose steam and be downgraded to a tropical storm. Within 36 hours, Hurricane Julio should follow. If the storms do in fact hit Hawaii they will join a small club: In the past 63 years, only two named storms have hit the islands. Megastorms may be rare in Hawaii, but that doesn't mean Hawaiins don't know how to prepare. 
They're stocking up on water …
… and spam …
… and microwaveable dinners? 
Well, most of them know how to prepare.