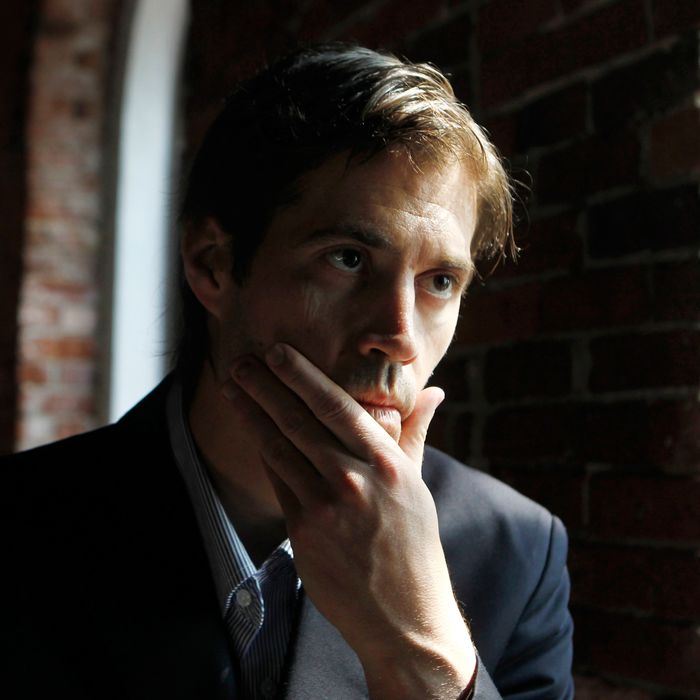 In a Wednesday afternoon press conference on the appalling beheading of photojournalist James Foley by ISIS militants, President Obama vowed that "we will be vigilant and we will be relentless" in protecting other American lives. Several hours later, the administration revealed that U.S. forces already made at least one attempt to rescue Foley and the other American hostages held by ISIS, but failed. Earlier this summer, about two dozen Delta Force commandos raided an oil refinery in northern Syria. "We had a combination of … intelligence that was sufficient to enable us to act on it," a senior U.S. official told the Washington Post. The military moved "very aggressively, very quickly to try and recover our citizens," but after a fierce firefight with ISIS militants, they discovered that the captives weren't where their intelligence said they would be.
Officials told the New York Times it was a "complicated mission" in which the commandos dropped to the ground via helicopter and fought their way to the location where they thought the hostages were being held. The team was evacuated after several minutes of fighting when they realized the intelligence was wrong. "We're not sure why they were moved," said a Defense Department official. "By the time we got there, it was too late." Several terrorists were killed in the operation and one of the American commandos was slightly wounded.
The administration said it decided to release information about the raid because it learned some news organizations were preparing to report on the secret operation. Still, two Defense Department officials said the news may make it more difficult to recover the other hostages. "This only makes our job harder," said one official. "I'm very disappointed this was released. We knew any second operation would be a lot harder."
President Obama authorized the raid after U.S. intelligence debriefed European hostages released by ISIS last spring. "We knew exactly where [Foley] was from the released hostages," said Philip Balboni, president and chief executive of Foley's employer, Global­Post. "We knew that his immediate jailers were British jihadists." One of the released hostages memorized a letter from Foley and recited it to his parents over the phone.
It's unclear why ISIS released the six journalists, who are Spanish and French, but unlike the United States, some European countries and companies have paid for releases. According to an investigation by the New York Times, Al Qaeda and its affiliates have earned at least $125 million in ransom payments during the last five years.
"There was talk of paying a ransom," Balboni said. "I think the fact that others were released for money certainly gave us hope that a similar outcome could be effectuated for Jim." The Times reported late on Wednesday that ISIS had demanded a $100 million ransom for Foley, but the United States refused to pay. Government officials argue that responding to terrorists' demands will only make the situation worse. Including Steven Joel Sotloff, the journalist who appears at the end of the Foley video, there are believed to be three more American hostages ISIS is threatening to kill if its demands aren't met.